Amy G Weisman
Professor
Associate Director of the Adult Division
Clinical Psychology Faculty
I work closely with a team of graduate and undergraduate students to examine cultural and family factors that influence the course of severe mental illness.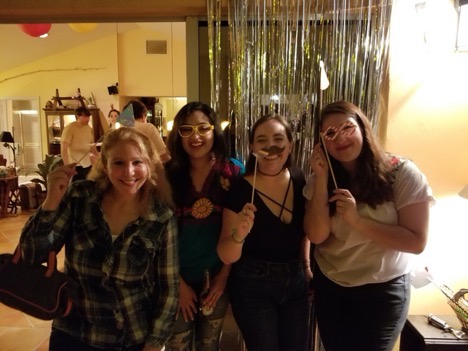 I am particularly interested in free will perceptions, attributions of control, religious beliefs and values, and other sociocultural factors (e.g., self-construal and acculturation) that may be associated with patients' and relatives' emotional reactions to schizophrenia. A major focus of my research has been aimed at developing and testing a 15-session culturally informed treatment for schizophrenia (CIT-S), which expands earlier interventions in an attempt to better serve minority families and patients coping with the illness. In particular, several spiritual and existential components were developed and combined with previously established cognitive behavioral techniques to make treatment more relevant for Hispanics and other minorities prevalent in Miami. We now have strong data indicating that this treatment is effective (relative to a psycho-education only control condition) in reducing the severity of patient's psychiatric symptoms (in both single family and group format) and in decreasing shame, guilt, and psychological burden in schizophrenia caregivers.
I currently have a 3-year Pilot grant funded by the John Templeton Foundation. Through this project, I have combined forces with Reverend Laurie Hafner, Senior Pastor at Coral Gables United Congressional Church of Christ (UCC). This grant will allow us examine whether systematically integrating religious components early on in treatment alongside already established cognitive-behavioral approaches, and offering some of the groups in a religious intuition, will make treatment more relevant and appealing to religious individuals. We expect that this will improve efficacy and satisfaction with treatment and increase therapy retention.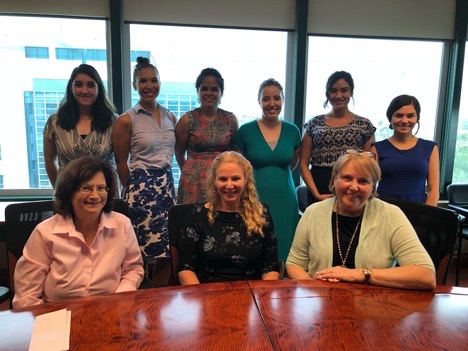 I am also working on a project aimed at examining how psychopathology manifests in Hispanic, fully bilingual (English-Spanish) speakers with schizophrenia. Some of my recent work using a between subjects design indicates that patients with schizophrenia appear to endorse more psychotic symptoms when assessed in their mother tongue. I hypothesize that the effortful control involved in speaking a second language may serve to focus an individual, putting him/her in closer contact with reality; however, no research to date has tested this hypothesis empirically. I am currently completing data collection on a project aimed at extending our earlier findings. Specifically, we expect to replicate our findings of greater psychopathology in the mother tongue using a more rigorous, within subjects, counterbalanced, design of participants who are fully proficient in both English and Spanish. Data from this study will also allow us to directly examine whether the pattern of greater psychopathology in the mother tongue is mediated by the greater effortful control required when speaking in a later acquired language (actually placing patients momentarily at least, in greater contact with reality).
Education
| | |
| --- | --- |
| 1994 | Ph.D. Clinical Psychology, University of Southern California |
| 1991 | Psychology/Modern Language and Linguistics (Concentration in Spanish), University of Maryland, Baltimore County |
Professional Experience
| | |
| --- | --- |
| 2019 - | Professor, University of Miami |
| 2014 - 2015 | Acting Director, Adult Division, Department of Psychology, University of Miami |
| 2006 - 2019 | Associate Professor, Department of Psychology, University of Miami |
| 2001 - 2006 | Assistant Professor , Department of Psychology, University of Miami |
| 1996 - 2001 | Assistant Professor, University of Massachusetts-Boston |
| 1994 - 1996 | Postdoctoral Fellow , University of California, Los Angeles |
Honors & Acknowledgements
2018 Stanley Sue Award for Distinguished Contributions to Diversity in Clinical Psychology
Society of Clinical Psychology, Division 12, APA.
2017 Fellow
Association for Behavioral and Cognitive Therapies
Perspective graduate students
I am always seeking out enthusiastic graduate students with a strong research interest in serious mental illness (primarily schizophrenia). Much of our research is conducted in Spanish, so applications from fluent Spanish speakers are especially welcome! A collaborative spirit and fun personality are also major assets (as we will spend a lot of time together)!
Selected Publications
*Brown, C.A., &
Weisman de Mamani, A.
(2018). The mediating effect of family cohesion in reducing patient symptoms and family distress in a culturally informed family therapy for schizophrenia: A parallel- process latent-growth model.
Journal of Consulting and Clinical Psychology.
86, 1-14.
DOI: 10.1037/ccp0000257
Weisman de Mamani, A.
, Weintraub, M. J. Maura, J. Martinez de Andino, A. Brown, C. (2018). Stigma, Expressed emotion, and quality of life in caregivers of individuals with dementia.
Family Process
, 57, 694-706.
DOI: 10.1111/famp.12325