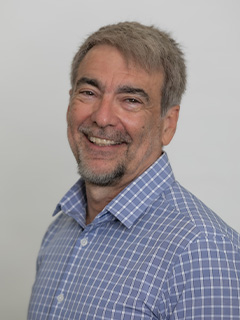 Scott E. Sundby
Professor of Law
Robert C. Josefsberg Endowed Chair in Criminal Justice Advocacy and Dean's Distinguished Scholar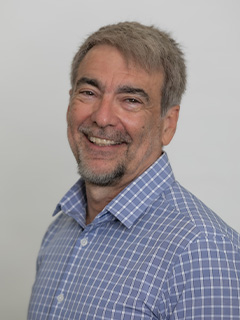 Scott Sundby is the Robert C. Josefsberg Endowed Chair in Criminal Justice Advocacy and teaches a variety of courses in the criminal law and procedure area. After clerking for Judge Phyllis Kravitch of the Eleventh Circuit, he began his teaching career at Hastings College of the Law in San Francisco. He later moved to Washington & Lee Law School where he was the Sydney and Frances Lewis Professor of Law. While at W&L, at various points he served as Director of the Virginia Capital Clearinghouse, a clinic at W&L that advises lawyers appointed to represent capital defendants, and as Director of the Frances Lewis Law Center. To obtain a prosecutor's viewpoint of the criminal justice system, Professor Sundby took a leave of absence from teaching during 1994-95 and prosecuted cases as a Special Assistant United States Attorney for the Southern District of Florida. He has been a visiting fellow at Griffith University in Brisbane, Australia and at Universitat Jaume I in Castelló de la Plana, Spain, Universidad de San Andres in Buenos Aires, Argentina, and was a Fulbright scholar and the Arthur Cox research fellow at Trinity College Dublin. 
Professor Sundby's writings focus on criminal law and constitutional law issues, including articles that have appeared in the Virginia, Columbia, Cornell, UCLA, and Texas law reviews. Much of his research has been conducted as part of the Capital Jury Project, a study funded by the National Science Foundation that is designed to understand how juries decide whether or not to impose the death penalty. As part of the Project, he oversaw the interviewing of a large number of jurors who actually served on capital juries, half of which returned death sentences and half of which opted for life sentences. His articles based on the Project have examined a variety of aspects of the death-penalty decision, including the role of the defendant's remorse in affecting the jury's decision, the impact of expert witnesses, the importance of how the jurors perceive the victim, and how different trial strategies influence the jury's choice between a life and death sentence; his findings have been cited by over sixty courts, including the United States Supreme Court in its opinion in Florida v. Nixon (2004).
In interviewing jurors who have been faced with the wrenching choice between a life and death sentence, Sundby has been particularly struck by the intensely human nature of the decision as jurors grapple with moral, legal and personal issues. His book, A Life and Death Decision: A Jury Weighs the Death Penalty, focuses on the human side of the decision by listening to how different jurors from the same case describe their jury's decision to impose a death sentence. This jury's decision was an especially difficult one, because a holdout for life clung to her vote for days despite eleven other jurors wanting a death sentence. The jurors' stories in the book open a window to how real jurors make the death penalty decision, while also providing insights into broader issues concerning the death penalty, including the roles of race, gender, and personal experience in a juror's decision whether to vote for life or death. Named a 2006 Finalist for the American Bar Association's Silver Gavel Award, A Life and Death Decision was released in April of 2005 and a paperback version followed in 2007.
Area of Expertise