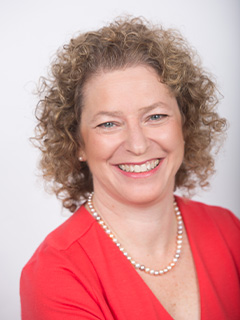 Janet E Stearns
Dean of Students & Lecturer in Law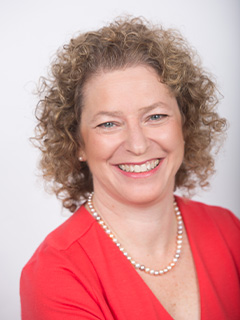 Janet Stearns, Dean of Students and Lecturer in Law, joined the University of Miami Law School in October, 1999 as director of International and Foreign Graduate Programs. In 2007 she was appointed Dean of Students. Since 2011, Dean Stearns also regularly teaches Professional Responsibility.
The ABA COLAP recognized Dean Stearns with the Meritorious Service Award at the 2020 Virtual National Conference in November, 2020 and the AALS Student Services Section presented Stearns with the Kutulakis Award in January, 2022 for "outstanding contributions…in the provision of student services." Dean Stearns is past chair of the AALS Student Services Section and chairs the Law School Committee of the ABA Commission on Lawyers Assistance Programs. Dean Stearns and the Miami Student Affairs Team were recognized with NALSAP's CORE Four Award in 2020.
She speaks nationally, writes and podcasts on law student wellbeing, and strategies for law schools to promote a culture of wellbeing in the profession. She has spearheaded the Fall Wellness Week and the Dean of Students Constitutional (walk) around the campus. She coordinates closely with the School's Mindfulness in Law program, and drafted the Preface to Scott Roger's book Mindfulness for Law Students (Mindful Living Press, 2009). For her own wellness, Stearns enjoys walking and Yoga.
At the University of Miami, she serves as Title IX Liaison, a member of the President's Coalition the President's Coalition on Sexual Violence Prevention and Education, a member of President's Commission on Alcohol and Other Drugs, and a member of the UM Wellness Center Advisory Board. A native of New York, she is a graduate of Yale College (1984) and Yale Law School (1988). She was admitted to the bar in Connecticut (1989) and Washington State (1994). Before coming to UM, Dean Stearns was a profesora visitante at the University of Chile where she taught two law courses in Spanish. She also taught in the area of affordable housing development and directed a clinical program at the University of Washington School of Law.
In her senior year at Yale College, she was elected to the New Haven Board of Aldermen where she served for two years until beginning law school. Yale Law School, she received both the C. LaRue Munson Prize for Clinical Work and the Clifford L. Porter Prize for Best Paper in Taxation. Upon her graduation from Yale Law, she practiced law for five years with Robinson & Cole, a large commercial firm in Hartford, Connecticut. Her practice areas included commercial real estate, land use, and nonprofit organizations. She was admitted to practice law in both Connecticut (1989) and Washington State (1994).
Her community activities include the Miami Affiliate of the Pancreatic Cancer Action Network and volunteering with the Florida Democratic Party's Voter Protection Team. She previously served as President of the Miami Council for International Visitors (2006-2007) and Treasurer of the Coral Reef Senior High School Lacrosse Booster. She is a very proud mother of twin sons, Justin (a 2020 graduate of Haverford College) and Gabriel (a 2020 graduate of Boston University).