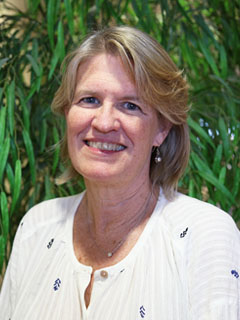 Kristin M. Lindahl, Ph.D.
Assoc. Professor
Associate Clinical Director, Child Division, Department of Psychology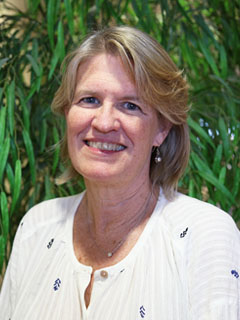 My research program has been directed toward the study of family processes and their relationship to child outcome. I am interested in understanding the complexity of the family system and the inter-relationships among family subsystems. Within this area, two central questions have dominated my work:
how dysfunctions within the different subsystems of the family (whole family, marital, and parent-child) operate and are related to children's behavioral and emotional functioning, and
what scientific methods can be best utilized in the study of family functioning within and across cultural or ethnic groups?
Research Projects
Couples and Families Project/ Family Communication Project
The Couples and Families Project and the Family Communication Project are two efforts that are underway to better understand the associations between marital conflict and triadic-family and dyadic parent-child relationships. Understanding interactions between dimensions of marital conflict, family processes, ethnicity, and gender and the relative contributions of these factors to explaining variability in child functioning are major goals of both studies. The Couples and Families Project also compared the effectiveness of two treatments (family therapy and behavioral parent counseling) in reducing externalizing symptomatology in young children. In collaboration with Neena Malik, Ph.D. the above projects also examine the associations of power, conflict, and violence in the marriage on family and child functioning.

Both studies includes a strong focus on observations of marital and family functioning. Marital interactions are coded using the System for Coding Interactions in Dyads (SCID; Malik & Lindahl, revised 2000). The SCID assesses numerous dimensions of marital conflict and relationship dynamics in couples, including power, control, and verbal aggression in couple interactions. The triadic family interactions are coded using the System for Coding Interactions and Family Functioning, Lindahl & Malik, revised 2000. Based on family systems theory, the codes included in the SCIFF capture whole family functioning (e.g., family cohesion, co-parenting style, triangulation of the child into marital conflict, cross-generational alliances) as well as elements of the parent-child relationship (e.g., coerciveness, support, rejection).

Questions addressed by the above studies include, for example, cross-ethnic examinations of the relations between marital conflict and family functioning; the moderation of the relations between marital problems and child functioning by triadic family functioning; cross-ethnic examinations of the associations between balance of power in the marriage and domestic violence; the moderation of the association between marital conflict and parenting by parenting cognitions; and the moderation of the association between marital aggression and child aggression by aggressogenic child social cognitions. Data collection, underway since 1998, includes both community and clinic-referred families.
Publications
Julien, D., Markman, H. J., & Lindahl, K. M. 11, 81-100Behavioral Assessment (1989).
Lindahl, K. M., & Markman, H. J. (Hillsdale, New Jersey, LEA. 1990).