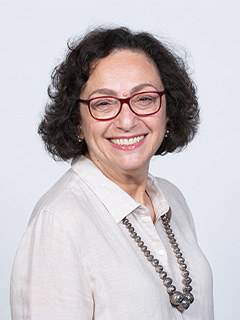 Lili Levi
Professor of Law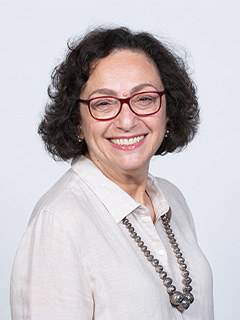 Professor of Law
Lili Levi is a Professor of Law at Miami Law where she has taught since 1987. She served as the school's inaugural Vice Dean for Intellectual Life from August 2019 to July 2021. Levi earned an A.B. summa cum laude and departmental honors in philosophy from Bryn Mawr College in 1977 and a J.D. cum laude in 1981 from Harvard Law School, where she served as an editor of the Harvard Civil Rights-Civil Liberties Law Review. Before joining the Miami Law faculty, she worked as a litigation associate with the law firm of Paul, Weiss, Rifkind, Wharton & Garrison in New York, principally on antitrust matters. Following that, she went in-house as Broadcast Counsel with CBS, Inc., focusing on pre-publication review and regulatory issues before the FCC.
Professor Levi's scholarship focuses primarily on communications and media law. Levi has published over 30 articles in well-recognized journals, including peer-reviewed titles. Considered a rigorous scholar and leader in media and press law scholarship, Levi's early work principally concerned itself with FCC public interest regulation. Having then turned her attention to legal issues surrounding transnational libel and social media, Levi's recent work—including articles on media literacy, "fake news," litigation funding and native advertising—focused on exploring the legal and other crises facing the press. Her ongoing work on law, the press and practices of accountability journalism touches on violence against the press, the growth of a sophisticated plaintiff's defamation bar, and the impact of NDAs and pre-publication review on the ability to conduct "watchdog" journalism. She has also written on copyright law.
Professor Levi teaches Business Associations, Copyright Law, and Media Law. She has previously taught International Copyright Law and Defamation and Privacy Law.
Levi is an elected member (and, as of 2020, a Life Member) of the American Law Institute. She was also inducted into the University of Miami Chapter of the Omicron Delta Kappa Honor Society in 1996. Active in the AALS Section on Communication, Media and Information Law, Professor Levi served as its chair in 2019 and spearheaded the Section's renaming.
Area of Expertise