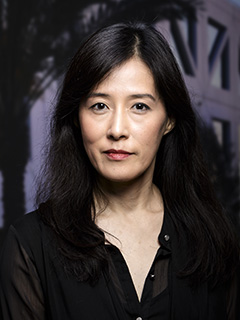 Naoko Takao
Assoc. Professor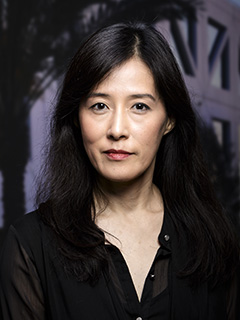 About Me
Quote
There are many paths up the mountain. Working hard prepares the mind to be open to lessons from even the most surprising sources.
"A person hears only what they understand." (Johann Wolfgang von Goethe)
"I'm a great believer in luck. The harder I work; the more luck I have." (Thomas Jefferson).
For me, there is nothing more rewarding than to share this process with students. If you are willing to work hard, I will work hard to help you find the path that is right for you.
Biography
A prizewinner of numerous competitions including the gold medal at the San Antonio International Piano Competition, Takao enjoys a multi-faceted career as a soloist, chamber musician, a pedagogue, and a researcher. Recent engagements include: an all-Beethoven solo recital under the auspices of the SAIPC and San Antonio Symphony, concerto appearances (Mozart's K. 459, 503, and Gershwin's Rhapsody in Blue), and teaching at the Vianden Music Festival (Luxembourg). She has appeared at prestigious venues such as the Kennedy Center Terrace Theater, Weill Recital Hall, Coolidge Auditorium at the Library of Congress, Lensic Performing Arts Center (Santa Fe), Caramoor, Le Domaine Forget (Canada), and Taipei National Concert Hall. While known for her affinity to works by Beethoven, Chopin, and Rachmaninov, Takao is equally sought after as an enthusiastic advocate of newly composed music, and has premiered many works to high acclaim at organizations such as the Society of Composers and International Alliance for Women in Music. Her 2015 release of the complete 12 piano sonatas by Vincent Persichetti is followed by another album of his chamber music. The latter includes the world-premiere of Concertato for Piano and String Quartet, Op. 12, based on a manuscript discovered during her recent research at the New York Public Library. She can be heard on Capstone, Centaur, Dorian, Elan, and Friends of Smithsonian labels.
In addition, Takao's passion for collaborative work has made her a seasoned veteran in chamber music scenes, playing for all instruments imaginable in recital settings. She has also frequently served as an orchestral pianist for larger ensembles such as the Washington D. C. based Post Classical Ensemble (directed by Joseph Horowitz), the Kennedy Center Opera House Orchestra, and the Smithsonian Chamber Ensemble/Players (directed by Kenneth Slowik)—a long time affiliation with recording engagements including a GRAMMY-nominated album. As an adjudicator, she has been invited as a juror for competitions such as San Antonio International Piano Competition, WPTA International Piano Competition (Novi Sad, Serbia), and Discover Chamber Music National Competition (Chicago). Takao is also busy in academic circles, appearing at various colleges and universities as an invited artist, adjudicator, masterclass clinician, or a conference presenter.
Combining her unique performance background with research, she directs the FSOM graduate programs in Keyboard Performance and Pedagogy, an innovative curriculum specifically designed to provide a platform for an in-depth pedagogical inquiry, embracing knowledge from both historical and the latest empirical sources while pursuing performance refinement. Her research interest of late is on cognitive neuroscience and its application to piano performance and the learning process, which resulted in a winning grant proposal.
Originally from Japan, Takao came to the United States alone while only a teenager, following the recommendation by the late Alicia de Larrocha whom she was introduced to through Mie Ishii. After studying at the Preparatory Program of the San Francisco Conservatory of Music under Nathan Schwartz, she studied with Raymond Hanson, Anne Koscielny and Santiago Rodriguez at the Hartt School of Music and University of Maryland, College Park. In chamber music, she coached extensively with the members of the Guarneri Quartet, in particular, with the late David Soyer.
Honors & Acknowledgements
Professional Experience

Career Highlights
Performance groups:

Smithsonian Chamber Players
Kennedy Center Opera House Orchestra
Post-Classical Ensemble
Pulse Trio
Musica Harmonia
Chesapeake Trio
Honors, Awards & Competitions
Gold medalist, San Antonio International Piano Competition
A laureate at: New Orleans International Piano Competition, Missouri Southern International Piano Competition, S&R Foundation Award
2014 University of Miami Provost Award
2015 University of Miami Provost Award
Recordings
Vincent Persichetti: 12 Piano Sonatas (ELAN Recordings)
Vincent Persichetti: Piano Chamber Music (upcoming release)
Gwyneth Walker: When the Spirit Sings—Chamber Music of Gwyneth Walker (Centaur)
Aaron Copland: Appalachian Spring for 13 instruments with Smithsonian Chamber Ensemble (upcoming release on Smithsonian FoM Recordings)
Aaron Copland: The City (sound tracks) with Post-Classical Ensemble (DVD Naxos)
Virgil Thomson: The Plow that Broke the Plains and The River with Post-Classical Ensemble (DVD/CD Naxos)
Gustav Mahler: Chamber arrangement of Das Lied von der Erde with Smithsonian Chamber Players and Santa Fe Pro Musica (Dorian Recordings) GRAMMY nomination
Gustav Mahler: Chamber arrangement of Symphony No. 4 and Lieder eines fahrenden Gesellen with Smithsonian Chamber Players and Santa Fe Pro Musica (Dorian Recordings)
Scoenberg's "Verein" program: chamber arrangements of Mahler's Kindertotenlieder, Ruckertlieder, Debussy's Prelude à l'aprés-midi d'un faune, and Busoni's Berceuse élégiaque with Smithsonian Chamber Players (upcoming release on Smithsonian FoM Recordings)
Robert Gibson: Music of Robert Gibson (Capstone Records)