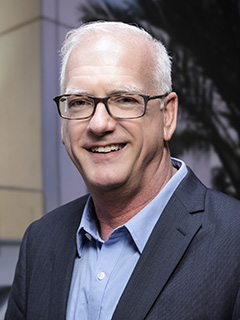 Timothy M Conner
Assoc. Professor of Practice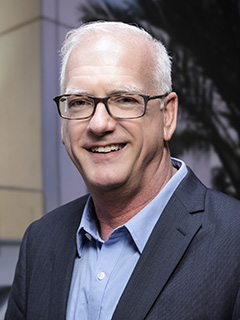 About Me
Quote
 "I care about my students deeply as trombone players, musicians, and human beings, and will do whatever I can to help them to succeed as students and in their careers beyond."
Biography
Tim Conner, Associate Professor of Practice at the FROST SCHOOL OF MUSIC, initially joined the faculty of the University of Miami in 1995. In addition to teaching individual studio lessons, he conducts the FROST Trombone Choir, coaches chamber music, teaches courses in trombone pedagogy and literature, and serves on several doctoral committees. He has been a featured soloist with the FROST Wind Ensemble several times, including its world premiere of David Maslanka's "Concerto for Trombone and Wind Ensemble," which was written for him and Gary Green. Their recording of this work was released on the Naxos label. He also presented the world premiere of Thomas Sleeper's "Translucence for Trombone" with the Frost Symphony Orchestra.
Professor Conner currently performs with several area orchestras, including the Boca Symphonia and the Southwest Florida Symphony. He has been featured several times as a concerto soloist with the Florida Philharmonic. He previously held the position of Principal Trombone with the Florida Philharmonic Orchestra for eighteen years, up until the orchestra's financial demise in 2003. During his orchestral career, he has performed with the Spoleto, Chautauqua, Heidelberg, and Bedford Springs Festival orchestras, the Naples Philharmonic, the Jerusalem Symphony, and the Tonhalle Orchestra, Zurich, among others. He also played Principal Trombone in the orchestra for the Florida Grand Opera for more than twenty years, and served as Principal Trombone for the Miami City Ballet for more than seven years.
Professor Conner has shared the stage to perform with a number of renowned artists, including Ray Charles, Mel Torme, Natalie Cole, Ella Fitzgerald, Roberta Flack, Frankie Valli, Frank Sinatra, Jr., the Moody Blues, Michael Bolton, Toni Tennille, Bernadette Peters, Henri Mancini, Peter Nero, Andrea Marcovicci, Chuck Mangione, and the late Celia Cruz, among others. During his varied career, he has performed chamber music for President Bill and Hillary Clinton, appeared live on the CBS Morning Show, and made appearances on several NPR radio broadcasts. He also performed at home plate for the Florida Marlins 1997 World Series baseball games. 
Professor Conner has performed numerous solo recitals in several U.S. cities, including New York City as part of the River to River Festival "Summer Stars" series. His chamber music recitals have included hundreds of concerts with brass quintets, brass choirs, and less traditional, mixed ensembles, at churches, art galleries, and on concert series throughout South Florida. He has been a featured performer at Festival Miami with the FROST Chamber Players.  In addition, he has been a guest trombone teacher while conducting master classes at numerous other music schools, including the Cleveland Institute of Music and Mahidol University in Bangkok, Thailand. He has performed at both the American Trombone Workshop and the International Trombone Festival, where he has conducted trombone choirs and judged the final rounds of international trombone competitions.
Professor Conner's recordings have appeared on the Mark, Albany, Mercury, Harmonia Mundi, and Naxos record labels. He is a member of the South Florida Musician's Association, the International Trombone Association, the College Music Society, Phi Mu Alpha Sinfonia, the Association for Contemplative Mind in Higher Education, and the University of Miami's Mindfulness Research and Practice Initiative. He grew up in the Washington, D.C. area where he studied with Milt Stevens of the National Symphony Orchestra, and received his formal musical education at the Eastman School of Music with John Marcellus.
Honors & Acknowledgements
Professional Experience
Career Highlights
Participated in the "Educator Circle" at The Art of Practicing Institute Online Summer Program in July 2020
Member of the University of Miami's Mindfulness Research and Practice Initiative ("UMindfulness")
Formally educated at the Eastman School of Music
Principal Trombone with the Florida Philharmonic for 18 years
Principal Trombone with the Florida Grand Opera for 23 years
Commissioned, premiered, and recorded the David Maslanka "Concerto for Trombone and Wind Ensemble"
Selected Recordings
Sleeper, Thomas. "Translucence for Trombone and Orchestra". BRNO Philharmonic Orchestra, Zoe Zeniodi, conductor. ALBANY TROY1475 (2014)
Maslanka, David. "Concerto for Trombone and Wind Ensemble". Frost Wind Ensemble, Gary Green, conductor. NAXOS 8572439 (2010) 
Bernstein, Leonard. "Symphony No. 2- The Age of Anxiety", Symphonic Dances from "West Side Story", Overture to "Candide". Florida Philharmonic Orchestra, James Judd, conductor. NAXOS 8559099 (2002) 
Tibor Rudas Presents: "Pavarotti on Miami Beach." Emmy award-winning video recording in concert outdoors for an audience of 200,000 people. Florida Philharmonic Orchestra, Leone Magiera, conductor. PBS (1996) 
Mahler, Gustav. "Symphony No. 1". Florida Philharmonic Orchestra, James Judd, conductor. HARMONIA MUNDI 907118 (1994) 
Walton, William. "Violin Concerto", "Henry V Suite", "Spitfire, Prelude, and Fugue". Florida Philharmonic Orchestra, James Judd, conductor. HARMONIA MUNDI 907070 (1992)