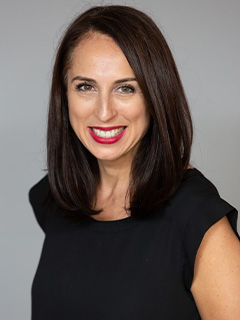 Amy G Perez
Asst. Dean, Career and Professional Development – School of Law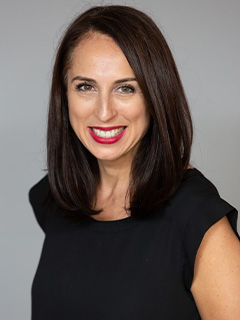 Amy Perez has worked in higher education since 2008, advising law students on a wide range of matters related to their academic, personal, and professional success. Since joining Miami Law in 2010, she has served in several career development and student affairs roles. In 2019, Amy received the Society of Bar and Gavel's Guillermo Padron Staff Service Award in recognition of her outstanding service to the law school community.
As the Assistant Dean of the Office of Career and Professional Development (OCPD), she oversees the day-to-day operations of the OCPD and manages the office's five key areas: student counseling, career and professional development programming, employer outreach, job placement, and employment reporting. Amy oversees the design and execution of innovative programs and initiatives to enhance engagement with students and ensure the consistent delivery of high-quality career and professional development services.
Amy has held numerous leadership positions within the National Association for Law Placement (NALP), including Liaison to the ABA Commission on Lawyer Assistance Programs, Chair of the Lawyer and Law Student Well-Being Task Force, Chair of the Newer Professional's Section, and Chair of the Judicial Clerkship Section. She has also served on the Developing the Professional Attorney Work Group, Nominating Committee, Annual Conference Planning Committee, and as a faculty member of the Newer Professionals' Forum. In 2010, she earned NALP's Award of Distinction for Professional Development and Training, and in 2019 she earned NALP's Service Excellence Award.
A Miami native, Amy received her Juris Doctor in 2000 and her Bachelor of Science in 1997, both with honors, from the University of Florida.
Awards
NALSAP CORE Four Award, Miami Law Student Services Team, 2020
University of Miami School of Law, Society of Bar and Gavel Guillermo Padron Staff Service Award, 2019
NALP Service Excellence Award, 2019
NALP Award of Distinction for Professional Development and Training, 2010
Education
| | |
| --- | --- |
| | J.D. , University of Florida |
| | B.A. , University of Florida |