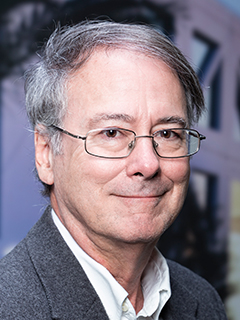 Charles N. Mason
Professor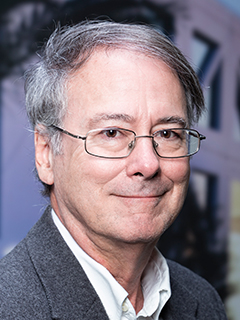 About Me
Quote
I decided to teach because I find joy and fulfillment from working with young composers.  I owe it to them to be fully present during their lessons.  My goal when teaching is to become immersed in the language the students are trying to speak so that I can best help them realize their composition goals.
Biography
Charles Norman Mason is the professor of composition and chair of the Department of Theory and Composition at the Frost School of Music. Widely hailed for his imaginative and creative compositions, Mason has won respect the world over, garnering prizes and recognition from numerous international competitions including the prestigious Rome Prize.
Professor Mason brings with him a body of work that has received consistent acclaim from some of the nation's most respected music publications. Critics have praised him for his originality, color, and creativity. His music has been repeatedly recognized for its originality and intrigue. Steve Smith of The New York Times called his work "Additions" "nearly seamless integration of electronic and acoustic sounds…" Peter Burwasser of Fanfare magazine labeled him a "boldly, original voice." High Performance Review added kudos of its own, proclaiming the music to be "full of invention…funky and colorful…consistently ingenious." 
The accolades don't end there. Writing in New York's Upstate Music" magazine, Katherine Porlington stated, "Mason's 'Senderos Que se Bifurcan' is, without doubt, one of the finest new clarinet chamber works of the past twenty years."  The Birmingham News' Nancy Raabe noted that "Mason's brilliant From Shook Foil occupies a class of its own...it is charged with creativity."
Not surprisingly, Professor Mason's compositions have also been the recipient of numerous awards, including the Rome Prize, National Endowment of the Arts individual award, Dale Warland Commission Prize, Premi Internacional de Composició Musical Ciutat de Tarragona Orchestra (SPAIN). and American Composers Orchestra "Playing it Unsafe" commission prize. His music has been performed all over the world, including at such prestigious international festivals as the Foro Internacional De Musica Nueva in Mexico City, the Quirinale in Rome, the Aspen Summer Music Festival, and the Nuova Musica Consonante in Romania. His music has also been featured several times on "Performance Today" on NPR.
Professor Mason brings that invention and excitement to his classroom, inspiring his students to create and compose with the same eagerness and exhilaration. He empowers them to exercise their individual voices and full potential when it comes to mining their craft and creativity.
For more about Professor Mason, visit his website at
www.charlesnormanmason.com
Honors & Acknowledgements
Professional Experience

Career Highlights
Samuel Barber Fellowship with the American Academy in Rome
Music has been featured on "Performance Today" on NPR
Compositions performed throughout the world
Honors, Awards & Competitions
Rome Prize
Dale Warland Commission Prize
American Composers Orchestra "Playing it Unsafe" commission prize.
National Endowment of the Arts Individual Composer Award
Premi Internacional de Composició Musical Ciutat de Tarragona Orchestra (SPAIN)
BMI Young Composers Award
Recipient of the Lee Ettelson Composers Award
Frost School of Music Distinguished Alumni Award
Recordings
Featured on numerous recording labels including Actus Classics, Innova, North/South Recordings, Living Artist Recordings, Seamus, Vox Novus, and ERM Media.
Compositions
"Numerous Commissions for operas, orchestra compositions, chamber works, solo works and works involving acoustic and digital instruments from world renowned performers including American Composers Orchestra, Dale Warland Singers, Karen Bentley Pollick, Youth Opera International, Miami String Quartet, Ritz Chamber Ensemble, Alabama Symphony Orchestra, Fairbanks Symphony Association, Craig Hultgren, Robert Black, Onix Ensemble.