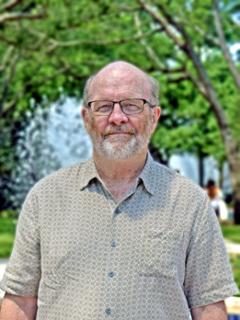 Blaine J Fowers
Professor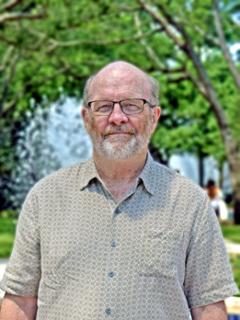 Arsht Distinguished Ethics Faculty and Scholar
Dr. Fowers used an Arsht Ethics Initiatives Distinguished Ethics Faculty Award (2011-12) to work on a book, The Evolution of Ethics: Human Sociality and the Emergence of Ethical Mindedness, published by Palgrave/Macmillan in April 2015. The book places cutting edge evolutionary theory in dialogue with Aristotle's systematic and deep understanding of the good life. Evolutionary theory facilitates a productive reinterpretation of Aristotle's views, and Aristotle's thought sheds new light on important but neglected aspects of evolutionary theory and evidence. This dialogue explores his central thesis, that fully understanding human ethics requires a firm grasp of our evolved biological nature, and that a full comprehension of our biological nature is equally dependent on recognizing that we have evolved to become ethically-minded beings.
Based in part on this work, Prof. Fowers was awarded the Joseph B. Gittler Award from the American Psychological Foundation for his contributions to the philosophical foundations of psychology.
In addition to his book, Dr. Fowers has been actively engaged in the following activities supported by The Arsht Ethics Intiatives and the Ethics Center as part of his Goal Orientation and Life Success (GOALS) Project:
Published What makes goals choiceworthy? A qualitative study of hedonic, eudaimonic, and structural motives" with his students (Laura Cohen, Samantha Lang, Tyler Lefevor, Emily Winakur, Meghan li>
Gave the keynote talk at the 2015 Jubilee Centre Conference on Varieties of Virtue Ethics in Oxford, England..
Co-hosted the Eudaimonia and Virtue Conference that included 29 highly prominent eudaimonia scholars in philosophy and psychology.
Guest edited a special issue of the Journal of Theoretical and Philosophical Psychology (Vol. 32) titled "Eudaimonia and Virtue in Psychology."
Preparing a manuscript with students (Laura Cohen, Samantha Lang, Emily Winakur) entitled "A qualitative investigation of constitutive and instrumental goals."
Dr. Fowers is pursuing related, but unfunded scholarly activities in the following areas:
Writing a book entitled Human frailty, vice, and suffering: Flourishing in the context of limits and dependency with Frank Richardson and Brent Slife, to be published by American Psychological Association Books."
Published "The promise of a flourishing theoretical psychology." Journal of Theoretical and Philosophical Psychology, (in press)."
Published "Toward programmatic research on virtue assessment: Challenges and prospects." Theory and Research in Education, (2013, Vol. 12, pp. 309-328)."
Published with his students (Austen Anderson, Tyler Lefevor, Samantha Lang) "Beyond harms: Exploring the individual and shared goods of psychotherapy." The Counseling Psychologist, (in press).
Published with his students (Jordan Ainsley and Tyler Lefevor) "Reports of the death of aspiration have been indeed much exaggerated." Theory & Psychology, (Vol. 24, pp. 399-416).
Presented an invited address at the Jubilee Centre Conference, Can Virtue Be Measured, in Oxford, England entitled "Assessing virtue: Lessons from subfields of psychology" in January, 2014."
Presented the Presidential address for the Society of Theoretical and Philosophical Psychology at the 121st Annual American Psychological Association Convention, entitled "The promise of a flourishing theoretical psychology" in Honolulu, HI, August, 2013.
Completed a meta-analysis with students (Tyler Lefevor, Samantha Lang, Laura Cohen) entitled "Are situational factors necessary and sufficient conditions for helping behavior? A meta-analysis." Manuscript in review.
Preparing a manuscript reporting the validation of the Relationship Flourishing Scale (a measure to assess meaning, partnership and growth in romantic relationships) with students (Laura Cohen, Samantha Lang, Meghan Owenz).