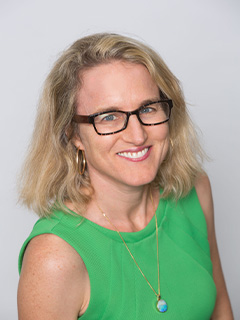 Tamara R Lave
Professor of Law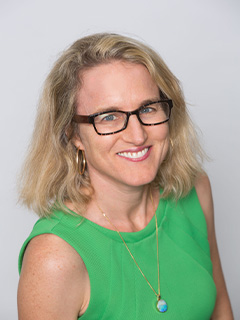 Professor of Law
After graduating from Stanford Law School, Professor Lave was a deputy public defender for ten years in San Diego, California. As a P.D., she handled a variety of cases including possession of a spiny lobster out of season, torture, child molestation, rape, and murder. She also represented accused sexually violent predators in civil commitment hearings. Early in her career, Lave published a My Turn column in Newsweek magazine about being a beginning public defender.
In 2005, Professor Lave left the public defender's office to start a doctoral program in Jurisprudence and Social Policy – an interdisciplinary law and society program – at the University of California, Berkeley. While there, she was a graduate student fellow at the Kadish Center for Morality, Law and Public Affairs. Her dissertation is entitled "Constructing and Controlling the Sexually Violent Predator: An American Obsession."
Lave teaches criminal law, criminal procedure, criminal procedure adjudication, and evidence. She cares deeply about teaching and mentoring students. She is the 2018 recipient of the Hausler Golden Apple Award, given to the faculty member contributing the most to the student body both academically and through her extracurricular activities. In 2016, she received the Mary E. Doyle Leadership award from Miami Law Women, the law student division of the Florida Association for Women Lawyers.
Professor Lave's primary areas of research are campus sexual misconduct, the punishment and control of sex offenders, and more recently, policing. She has published over twenty-three academic articles or book chapters, of which five are co-authored. She has published opinion pieces in the Chronicle of Higher Education, Persuasion, and the Huffington Post. Lave has been a peer reviewer for a number of journals including the Journal of Empirical Legal Studies, Law and Society Review, Law and Social Inquiry, and the Yale Law Journal.
Lave is involved in two major interdisciplinary research projects. She is a studying facial recognition technology pursuant to a ULINK Social Equity Challenge Grant. She is also working with researchers at UCLA to study the impact of the sex offender registry on LGBT registrants.
Lave co-edited The Cambridge Handbook on Policing in the United States (Cambridge University Press, 2019). In 2020, she co-sponsored an AALS symposium, "21st Century Policing", and in 2017 she co-sponsored an AALS panel "#BlackLivesMatter": Balancing Security with Dignity in American Policing.
Lave is currently under contract with Cambridge University Press to write a book on Title IX adjudication of campus sexual misconduct. She was the Reporter for the American Bar Association Criminal Justice Section (ABACJS) Task Force on Campus Due Process and Victim Protections. In June 2017, the Task Force reached consensus on a broad set of recommendations that were unanimously endorsed for publication by the ABACJS. has presented her work on campus sexual assault at several conferences, and she co-sponsored a 2016 AALS Hot Button panel, "Grappling with Campus Rape", which the Weekly Standard described as "A real dialogue for a change." Professor has also been an advisor to several University of Miami students in Title IX adjudications.
Outside of the classroom, Professor is an avid runner. She had the honor of representing the United States in the marathon at the 2003 Track and Field World Championships in Paris, France. From 2008-2011, she was a regular columnist at Running Times magazine.
Education
| | |
| --- | --- |
| | Ph.D. , University of California, Berkeley |
| | M.A. , University of California, Berkeley |
| | J.D. , Stanford Law School |
| | B.A. , Haverford College |