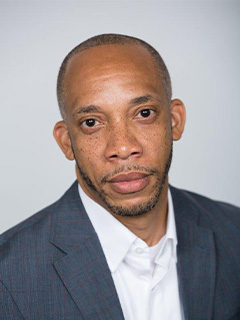 Charlton C. Copeland
Professor of Law
Associate Dean for Intellectual Life; Litigation and Dispute Resolution Concentration Affiliated Faculty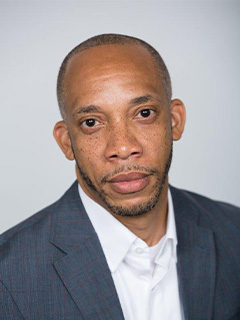 Charlton Copeland joined the faculty in 2007. He teaches Civil Procedure I and II, Federal Courts, Administrative Law, and the Regulatory State. In addition, he has served as the Faculty Coordinator of the Florida Supreme Court Internship Program, and the Law School's Washington, DC Externship Program, where he teaches Federal Policy Making: Legislation, Regulation and Litigation. He is a 2015 recipient of the Richard Hausler Golden Apple Award for the faculty member contributing the most to the student body both academically and through his or her extracurricular activities.
His scholarship has focused primarily on the ways in which federalism as a constitutional and political structure is mediated in: the relationship between federal and state courts, the jurisprudence of remedies for state violations of federal law, and the relationship between state and federal implementation of federal policy.  In addition, he has written about the intersection between law and theology as they relate to religion's role in American democracy and the framing of liberationist critiques of same sex marriage.  He is a recipient of the 2013 Dukeminier Award and the Michael Cunningham Prize, from the Williams Institute at UCLA Law School, for the best law review articles published on sexual orientation and gender identity law issues in the previous year.  His current scholarly interests explore the relationship between race and American political institutions and structures, particularly how attention to race and American political institutions informs federal courts jurisprudence, and the implications of federalism's survival of the demise of formal racial apartheid in America.  He is also interested in the ways in which federalism shape the development of American public policy, particularly health policy.
In addition to his academic commitments, Professor Copeland has served the larger Miami-Dade community as a member of the Miami-Dade Commission on Ethics and Public Trust, an independent county agency with advisory and quasi-judicial authority, from 2010-2014.  He served as Chair of the Commission from 2012-2013.  He has also served as Chair of the Law and Humanities Section of the American Association of Law Schools.
Prior to joining the Law School faculty, Professor Copeland served as a visiting assistant professor of law at Northwestern University Law School.  He was an associate at Hogan & Hartson (now Hogan Lovells) in Washington, DC, where he focused on litigation (appellate and insurance) and regulatory (communications) matters.  In addition, he served as a law clerk to Justices Richard J. Goldstone and Catherine O'Regan of the Constitutional Court of South Africa, and as a clerk to Judge R. Guy Cole, Jr., of the United States Court of Appeals for the Sixth Circuit.
Professor Copeland is a graduate of Amherst College, Yale Divinity School, and Yale Law School.