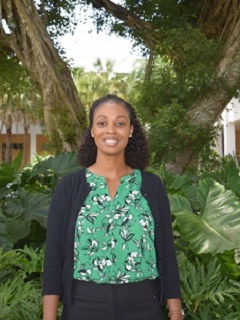 Carmel Deborah Calvo
Strategic Data Analyst 2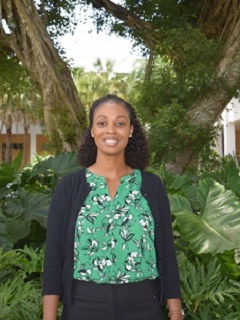 Carmel Joseph
Carmel Joseph joined the IRSA team in 2019. Prior to joining the University of Miami, Carmel was a data analyst at Nova Southeastern University. Her focus was on first-year student retention, persistence, and completion with an emphasis on student engagement. In addition to first-year student reporting, she managed data collection and analysis of grant projects to increase the success rate of students in STEM majors, particularly in Computer Science.
Carmel is a Miami native with an interest in South Florida wildlife and ecosystems. She was a Florida State Parks volunteer who worked to maintain the Barnacle Historic State Park hammock in Coconut Grove.
Carmel holds a Doctor of Education in organizational leadership from Nova Southeastern University, a Master of Public Health in environmental and occupational health from Florida International University, and a Bachelor of Science in environmental science from Nova Southeastern University.