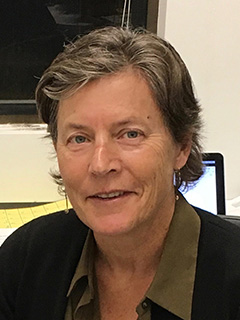 Paquita Zuidema
Professor
AND CHAIR OF THE DEPARTMENT OF atmospheric sciences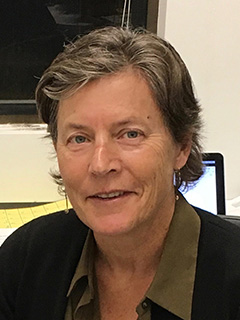 Professor and Chair of the Department of Atmospheric Sciences - Rosenstiel School
Position and Research Expertise
Paquita Zuidema is a Professor and Chair of the Department of Atmospheric Sciences at the University of Miami's Rosenstiel School of Marine, Atmospheric, and Earth Science. Her research focuses on the relationship of warm, shallow clouds to the large-scale environment, with an emphasis on the connection to radiation.


Teaching and Mentoring
Dr. Zuidema teaches a graduate course on Cloud Physics and Radiative Transfer and an undergraduate course on Atmospheric Observations and Instrumentation. 
She mentors graduate students, postdocs, and assistant scientists in the atmospheric sciences towards continuing rewarding careers that make the best use of mentee skill sets and interests.
Zuidema actively works to increase inclusivity and diversity within the atmospheric sciences community.
Education
| | |
| --- | --- |
| | B.S. Physics,, University of Illinois - Champaign-Urbana |
| | Ph.D. Atmospheric and Oceanic Sciences,, University of Colorado-Boulder |
| | Post Doctoral , NOAA Environmental Technology Laboratory |
Education Summary
Dr. Zuidema received a Ph.D. in 1999 from the then-Program in Atmospheric and Oceanic Sciences at the University of Colorado-Boulder. She was a National Resource Council postdoctoral fellow and Research Associate at the NOAA Environmental Technology Laboratory in Boulder, CO for three years before coming to the Rosenstiel School in 2005. Zuidema is best known for her work on improved understanding of shallow cloud behavior through comprehensive observational characterizations.


Leadership Positions
Dr. Zuidema is a Co-chair of the International CLIVAR Atlantic Regional Panel since 2019. She was the Lead Scientist for the LASIC Department of Energy ARM Mobile Facility Deployment to Ascension Island in 2016-2017, and co-PI of the NASA EVS-2 ORACLES aircraft campaign from 2018-2020. She is currently Speaker for the RSMAS faculty School Council.
Scientific Research
Dr. Zuidema studies cloud processes and their radiative impacts, and the relationship of clouds to their large-scale environment. Scientists still lack a guiding theory for low cloud behavior, a lack that acutely affects our ability to predict future climate. Dr. Zuidema is primarily an observationalist, but also uses a combination of observations and modeling to help articulate the low cloud response. While observations of clouds help describe what is happening, models help describe why it is happening.
For her research, Dr. Zuidema utilizes observations spanning a range of scales, from in-situ datasets provided by aircraft to surface-based remote sensing datasets to satellite datasets. She then uses data integration – combining slices of information from instruments and models – to build a bigger picture of the processes she is studying.