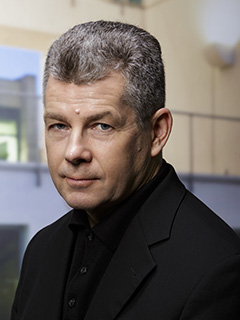 Alan Oscar Johnson
Professor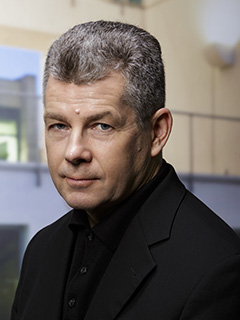 About Me
Quote
Students receive the highest caliber of training and the broadest range of experiential opportunities at the Frost School of Music. The faculty ranks with the best in the world and know what it takes to prepare and guide their students for meaningful careers in life, music, and the arts.
Biography
Alan Johnson is a Professor in the Department of Vocal Performance and Program/Music Director of the Frost Opera Theater at the FROST SCHOOL OF MUSIC. Throughout his more than 30-year career, he has collaborated with distinguished singers in concert and opera, both nationally and internationally. As music director, conductor, pianist, vocal coach, and new opera advocate, Professor Johnson has prepared, performed, and premiered many of the most notable and progressive works in opera and music theater.
His many honors include the 2012 Phillip and Patricia Frost Award for Excellence in Teaching and Scholarship, University of Miami Provost Research Awards (2016-17 and 2018-19) featuring the opera music of composers Philip Glass and Anthony Davis, and a 2016 Rockefeller Residency in Bellagio, Italy with composer Mary Ellen Childs.
Prof. Johnson's work has garnered Bessie and Drama Desk awards as well as an OBIE Award for Sustained Excellence in Music Direction, and a Joseph Jefferson Award for Outstanding Music Direction of the premieres of The Sound of a Voice and Hotel of Dreams, two one-act operas by Philip Glass and David Henry Hwang. His long association with Philip Glass has included musical direction for numerous premieres in opera (In the Penal Colony, The Sound of a Voice), dance/musical theater (Provenance Unknown, The Mysteries and What's So Funny?!), and theater (Henry IV Parts I and II, Cymbeline, In the Summer House), as well as music preparation for the premieres of Book of Longing, The Making of the Representative for Planet 8, Hydrogen Jukebox, Orphée, and La Belle et La Bête.
His production affiliations, performances, and composer collaborations have included works by John Adams, Edward Barnes, Nicholas Brooke, Mary Ellen Childs, Douglas Cuomo, Michael Daugherty, Michael Dellaira, Tina Davidson, Anthony Davis, Jonathan Dove, John Duffy, Gary Fagin, Kenneth Fuchs, Michael Gordon, Allan Jaffe, Guy Klucevsek, Michael Kosch, Leroy Jenkins, Michael John LaChiusa, David Lang, Libby Larsen, Charles Norman Mason, Lansing McClosky, John Moran, Diedre Murray, Polly Pen, Michael Alec Rose, Dan Moses Schreier, Thomas Sleeper, Michael Torke, and Richard Wargo.
Professor Johnson has conducted premiere performances at distinguished venues across the United States, including the American Repertory Theater, American Music Theater Festival, Brooklyn Academy of Music, Lincoln Center, New York Shakespeare Festival, Opera Delaware, A Contemporary Theater – Seattle, Court Theater – University of Chicago, Jacobs Pillow, Joyce Theater, Long Wharf Theater, McCarter Theater, Spoleto Festival USA and Italy, Pittsburgh Opera Theater, and many others.
Since 2008, Professor Johnson has held the position of Music Director at the John Duffy Institute for New Opera at the Virginia Arts Festival.  He appears regularly in recital with singers, most recently in New York, Alabama, New Jersey, Florida, Pennsylvania, Minnesota, North Carolina, Iowa, and Wisconsin.  As conductor of Frost Opera Theater, he has programmed and led repertory from the Baroque period to the present day.  He holds a Bachelor of Music in piano performance from the University of Miami and a Master of Music in Vocal Coaching and Accompanying from the University of Illinois, including studies with legendary pianists Ivan Davis and John Wustman.
Honors & Acknowledgements
Professional Experience

Career Highlights
Faculty, FROST SCHOOL OF MUSIC, 2006 – Present,

Music Director, Duffy Institute for New Opera at the Virginia Arts Festival, 2009 – Present

Independent Music Director/Conductor, Pianist, Vocal Coach, Educator, New York and  Minneapolis/St. Paul, 1985 – 86

Independent Music Director/Conductor, Pianist, Vocal Coach, Educator
Honors, Awards
Opera News Best of 2016 – Frost Recording of The Death of Webern
Frost Opera Theater: Stravinsky's Mavra and Golojov's Ainadamar, Top Ten Performances of 2016 by South Florida Classical Review
Frost Opera Theater: Gianni Schicchi, Suor Angelica, The Death of Webern, Mention of 2015 by South Florida Classical Review
Frost Opera Theater: Jackie O by Michael Daugherty, Top Ten Performances of 2014 by South Florida Classical Review

University of Miami Provost Research Award

Rockefeller Residency at the Bellagio Center, Italy

Phillip and Patricia Frost Award for Excellence in Teaching and Scholarship

Joseph Jefferson Award for Music Direction, Chicago

Obie Award for Sustained Excellence in Music Direction and Pianism, New York

"Bessie" New York Dance and Performance Award

Drama Desk and Obie nominations for numerous Off-Broadway productions

Phi Mu Alpha honorary member
Recordings (highlights)
The Death of Webern, opera by Michael Dellaira (Albany) CD 
Re-imagining Lilith, opera by Anthony Davis (UCSDTV), Video
Specific Gravity, music by Lansing McLoskey (Albany), CD
Arjuna's Dilemma, opera by Douglas Cuomo (Innova), CD
The Shoulder, opera by Dan Moses Schreier and Dan Hurlin (Innova), CD
Black Water, opera by John Duffy (LA Theater Works), CD
Bed and Sofa, musical by Polly Pen and Lawrence Klaven (Varese Sarabande), CD
Angels in America, score by Anthony Davis, Broadway production premiere
La Belle et La Bête, opera by Philip Glass (Nonesuch),Vocal Coach, CD
Building Higher Nests, music by Michael Kosch, (Innova) CD