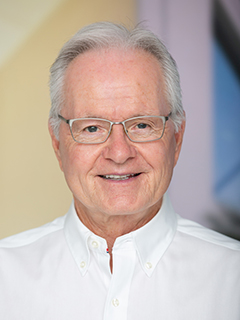 John D Redmond
Asst. Professor Prof. Practice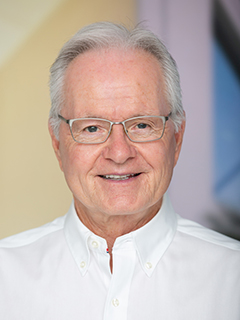 About Me
Quote
"One of the joys of my teaching experience is piquing our students' interest in the various aspects of the contemporary music business industry while introducing them to the multitude of music business career opportunities that await them." 
Biography
John Redmond is Assistant Professor of Practice in the Music Business and  Entertainment Industries program at the FROST SCHOOL OF MUSIC. He is a 30-year veteran of the international music industry and has taught various music business courses at FROST for over a decade. He also serves as faculty advisor to two University of Miami student-run enterprises, the Independent Music Award-winning 'Cane Records and Cat 5 Music.    
Professor Redmond has held executive positions in a number of multinational music companies during his music business career, among them, Vice President, Universal Music Publishing, Vice President, PolyGram Music Publishing and Managing Director, Rondor Music International. With those positions came a number of responsibilities, including the creative and administrative activities of the Canadian divisions of each of these companies. His creative role included the discovery and fostering of successful songwriters as well as the development and promotion of these songwriters for the international arena. The Canadian songwriters he worked with during his tenure with those companies included Alanis Morissette, Avril Lavigne, Bryan Adams, Finger 11, Jann Arden, k.d.lang and Shania Twain. His administrative functions included contract negotiations, copyright supervision, royalty management, song licensing, budgeting and monitoring financial performance.
In addition, Professor Redmond was responsible for the Canadian activities of many song catalogs, including those of ABBA, Andrew Lloyd Webber, Beastie Boys, Bob Marley, Coldplay, Elton John, Justin Timberlake, Prince and U2. As a result of his companies' successes, he has been the recipient of multiple gold and platinum sales awards, as well as performance awards from BMI, ASCAP and SOCAN (Canada).
Professor Redmond has served on multiple boards of various important music trade organizations and associations. These board directorships and his executive music publishing positions have cemented many important personal and working relationships with international music organizations.
As a former recording artist signed to London Records/Universal Music as well as a songwriter signed with Acuff-Rose Opryland/SONY-ATV Music Publishing, Professor Redmond has toured internationally and recorded extensively. He has numerous albums and singles to his credit, including a critically acclaimed self-titled album. Consequently, he has an affinity with songwriters, musicians and recording artists. He has coupled this creative affinity with the skills, expertise and experience of the music business to form his Miami-based company, Publish This Inc. Among other services, this company specializes in music publishing, royalty recovery and copyright management issues. His clients have included Universal Music, Sony Music Entertainment, producer/songwriter LRoc (Janet Jackson, Usher), producer/songwriter Brian Howes (Hinder, Nickelback), classical guitarist Liona Boyd, and platinum selling singer/songwriter Jann Arden, among many others.
Professor Redmond's advice and expertise have been widely sought and valued by some of the world's best-known songwriters, recording artists, producers and managers. He has advised the Canadian Federal Government on copyright and music publishing issues, been published in various international trade magazines and has been a featured speaker at music trade organizations, universities and colleges.
For a more comprehensive list of past and current positions, published articles and accomplishments, visit Mr. Redmond's LinkedIn page:
https://www.linkedin.com/in/JohnRedmond1
.
Honors & Acknowledgements
Professional Experience

Career Highlights
Executive positions in a number of multi-national music companies, among them, Vice President, Universal Music Publishing, Vice President, PolyGram Music Publishing and Managing Director, Rondor Music International
Served on multiple boards of various important music trade organizations and associations
Former recording artist signed to London Records/Universal Music, as well as a songwriter signed with Acuff-Rose Opryland/SONY-ATV Music Publishing
Founder/President of Miami-based company, Publish This Inc.
Worked with artists such as Alanis Morissette, Avril Lavigne, Bryan Adams, Finger 11, Jann Arden, k.d.lang and Shania Twain
Featured speaker at music trade organizations, universities and colleges
Honors, Awards & Competitions
Recipient of multiple gold and platinum sales awards, as well as performance awards from BMI, ASCAP and SOCAN (Canada)
Recordings
Numerous albums and singles to his credit, including a critically acclaimed self-titled album
Publications
"How to Pursue a Publishing Deal," SOCAN Sound Advice Magazine (1996)
"How to Best Submit Your Demo," Canadian Musician Magazine, Vol. XIII, No.3 (June 1991) 
"Advice from Canadian Publishers," Canadian Musician Magazine, Vol. XII, No.4 (August 1990)
"Protecting Your Songs," Canadian Musician Magazine (February 1990) 
"How to Effectively Submit a Song Demo," FACTOR Sound Support Magazine (Foundaiton to Assist Canadian Talent on Record) (February 1990)
"What Do Publishers Really Want," Hook Line & Singer (February 1990) 
Pacific Songwriters Association Tip Sheet, Pacific Songwriters Association(June 1988)
"Songwriting and Song Demos," Straight Talk Newsletter (November 1986) 
A/B-ing Demo Tapes, Straight Talk Newsletter, (December 1986)