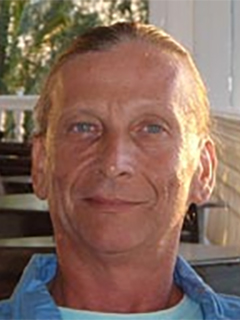 Arthur J. Mariano
Professor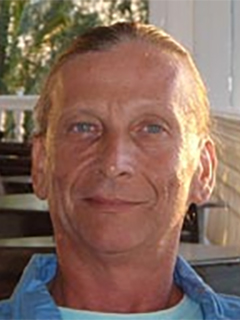 Professor, Department of Ocean Sciences - Rosenstiel School of Marine, Atmospheric, and Earth Science
Arthur J. Mariano is a Professor of Physical Oceanography in the Department of Ocean Sciences at the University of Miami's Rosenstiel School of Marine, Atmospheric, and Earth Science. Mariano is a mathematician who studies the ocean and his research interests are ocean currents, ocean prediction, data assimilation, Lagrangian data analyzes, regional heat balances, biophysical variability, and fish tagging. 

Mariano teaches graduate courses about physical oceanography, mesoscale eddies, and the analysis, interpolation, and assimilation of space-time data. His undergraduate courses include honors physical oceanography, the Lagrangian viewpoint of nature, and physics homework discussion groups. Mariano is developing new undergraduate courses in mathematical methods in oceanography and about ocean currents. Mariano advises graduate students in the Ocean Sciences and Meteorology and Physical Oceanography programs.
Education
| | |
| --- | --- |
| 1978 | B.S. Marine Science, Stockton State College |
| 1979 | B.S. Mathematics , Stockton State College |
| 1986 | Ph.D. Physical Oceanography, University of Rhode Island |
Career Summary
Mariano studied mathematics and marine science at Stockton State College, and then received a PhD at the University of Rhode Island analyzing SOFAR float data under the mentorship of Professor Tom Rossby. He was a member of Professor Allan Robinson's numerical modeling group at Harvard University as a postdoc and research faculty before coming to the Rosenstiel School. He then worked with Professors Otis Brown, Bob Evans, and Don Olson analyzing sea surface temperature and ocean color data, as well as Professor Hitchcock and his colleagues on plankton distribution. Mariano was a co-PI on the HYbrid Coordinate Ocean Modeling project with Professor Eric Chassignet and the Navy Research Lab for 10 years and is now a co-PI with CARTHE.

Accomplishments
Mariano's most important work was in collaborating with the US Coast Guard on search and rescue missions in order to find people lost at sea.
Scientific Research
Mariano's primary research is predicting how stuff such as oil, fish larvae, and lost objects move at the ocean surface due to ocean currents, winds, and waves. This research involves producing the best estimates of the currents and wind speeds and direction, parameterizing the effects of waves and other unresolved motion, numerical simulation of particle trajectory, and estimating the error in the particle trajectories.

Service at UM and for the Wider Scientific Community
Mariano is the cofounder of LAPCOD, a member of NASA sea surface temperature science team, a technical advisor for the SE Florida Coral Reef Initiative. He is on the science advisory board for Gray Fish Tag Research, and he performs extensive community outreach as the president of the Hollywood Hills Saltwater Fishing Science and Social Club and as a member of CARTHE