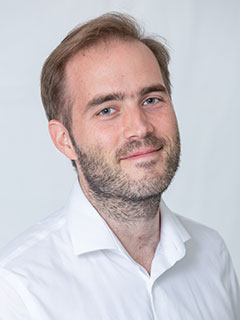 William Shutt Wulfeck
Lecturer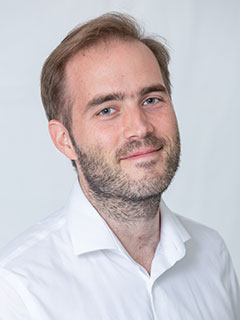 About Me
Quote
I seek to understand the world through collaborative performance and teaching. I want to help create beautiful and meaningful musical experiences with the people of my community.
Biography
Dr. Will Wulfeck is a trombonist and composer based in Miami. He leads a jazz sextet and can be seen performing as a freelance trombonist throughout South Florida. He also teaches music theory classes for the Community Arts Program at Coral Gables Congregational Church.
Miami's musical highlights include three years as a member of the Frost Concert Jazz Band and Henry Mancini Orchestra, a performance with Michael Tilson Thomas and the New World Symphony, recording credits on a Grammy-nominated album by Dr. John Daversa, and multiple sets of new original compositions written for jazz sextet.
Before moving to Miami, Will spent eight years studying, teaching, and performing as a freelance trombonist in Los Angeles. He led a jazz quintet and was a member of ensembles including the Balkan funk band Orkestar Meze and the bands of saxophonist Michael Mull and tubist Stefan Kac.
Dr. Wulfeck earned his Doctor of Musical Arts degree in jazz trombone performance from the University of Miami's Frost School of Music and published a doctoral essay on the psychology of expertise in musical performance. He received a Master of Fine Arts degree in jazz trombone from CalArts and a Bachelor of Music degree in jazz studies from California State University, Northridge.
Honors & Acknowledgements
PROFESSIONAL EXPERIENCE
Career Highlights
Lecturer at the Frost School of Music since 2019
Music Theory Teacher in the Community Arts Program at Coral Gables Congregational Church since 2019
Leader of a jazz sextet and quintet
South Florida performances at venues including Adrienne Arsht Center, New World Center, FAU Theater, Wold PAC at Lynn University, Open Stage, WDNA Jazz Gallery, Arts Garage, and Space Mountain
Los Angeles performances at venues including the Staples Center, Kodak Theatre, Monterey Jazz Festival, Soraya Theater, Blue Whale, House of Blues, CalArts Wild Beast, and Curve Line Space
Former member of Balkan funk band Orkestar Meze (2013-2015), Michael Mull Octet (2011-2015), and Stefan Kac Quintet (2012-2015)
Former band teacher (2013-2014) for non-profits Cultivating Creative Minds and Learn Beyond the Book, both in Santa Clarita, CA
Selected Recording Credits
Europa (2019), Frost Concert Jazz Band, BFM Jazz
Concerto for Guitar and Jazz Orchestra (2018), Justin Morell and the Frost Concert Jazz Band featuring Adam Rogers, ArtistShare
Kaleidoscope Eyes* (2016), John Daversa Big Band, BFM Jazz, *Grammy-nominated
Source Code (2015), Michael Mull Octet, Orenda Records
Orkestar Meze (2015), Orkestar Meze
Swarm (2014), Atomic Ape, Web of Mimicry
CalArts Jazz 2013, track 1 "Whack Stack of Mister's Sly" by Will Wulfeck and track 8 "The H Series, H-9" by Stafan Kac
CalArts Jazz 2012, track 1 "L.E.3" by CalArts Big Band and track 8 "Wanderlust" by Cameron Hicks Group
Best of the Blue Whale (2012), track 10 "The People Who Raised Us" by Michael Mull Octet, a compilation produced by Alex Chaloff
CSU Northridge Intersections: Midwestern Barncoat (2010)
CSU Northridge Jazz Originals 08-09 (2009)