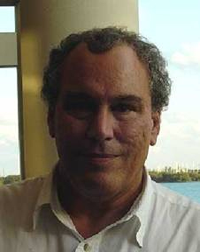 Daniel J. DiResta
Senior Lecturer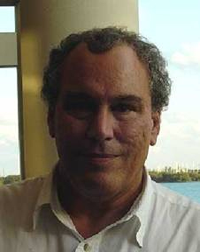 Research Interests
My current research interests include shallow water, benthic communities of tropical, marine ecosystems; I am interested in the population dynamics of exploited species, the effects of natural and anthropogenic disturbances on habitat quality, recruitment dynamics and community structure, and resource management strategies for marine protected areas. Current projects include development of a coral field nursery and inventory and monitoring of Acroporaspp. in Biscayne National Park.
Teaching Interests
My teaching ranges from introductory marine science to advanced courses in marine conservation and tropical marine ecology. In all my courses, I try to challenge students to develop a sense of perspective. When possible, I incorporate field and lab experiences in a lecture class to give students an appreciation for how science is done. An illustrated lecture on coral reef ecology may interest students but a snorkeling trip to a coral reef will help them understand the role of coral reefs in tropical coastal ecosystems. I feel it is important to make information presented in class relevant to students' lives, to show the practical application of theory, to highlight the impact of scientific discovery on all aspects of society.
Education
| | |
| --- | --- |
| 1983 | Ph.D. , University of Miami |
| 1978 | B.S. , City University of New York |
Honors & Acknowledgements
2006 National Fish and Wildlife Foundation: Coral Reef Nursery and Reef Restoration
2001 College of Arts and Sciences and Provost's Innovative Teaching Award: Marine Protected Areas - Science and Management Perspectives.
2000 Excellence in Teaching Award, University of Miami
2000 - 2002 SFERPM Project, NOAA: Role of Phytoplankton in Benthic Pelagic Coupling. Co-PIs: Dr. Gabriel Vargo, USF and Dr. Gary Hitchcock, RSMAS
1998 Professor of the Year, Panhellenic Council
1996 - 1997 National Park Service: Impacts of Commercial Fishing on Key Habitats in Biscayne National Park. Co-PIs: Drs. Jerry Ault and Joseph Serafy, RSMAS
1992 - 1995 South Florida Water Management District: Growth, Mortality and Recruitment of Commercial Sponges in Biscayne National Park.
1986 - 1987 Biomedical Research Support Grant, Medical College of Ohio
LIST OF SPECIALTIES: Conservation and Restoration Biology
Publications
Carter, R.W., T. Capo, S. Viehman, D. DiResta and R. Curry "fficacy of coral nurseries for reef restoration in South Florida. Coral Reefs"
Robles, M.D., T. Armentano, D. DiResta, M.R. Lara, D.L. Jones and M.J. Butler "Condition of the natural resources of Biscayne National Park. A state of the parks technical report." (Arlington, VA, NatureServe. 2005).