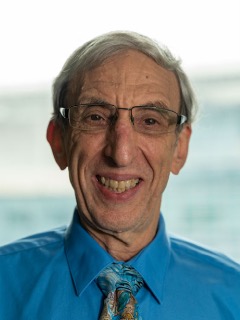 Daryl B. Greenfield, Ph.D.
Professor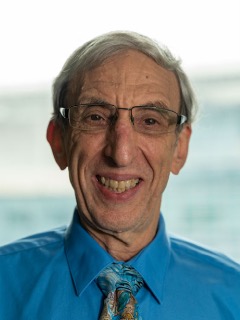 About Me
Dr. Greenfield is a professor of Psychology & Pediatrics. His work is positioned at the interface of research, policy and practice at the international, national, state and local level broadly focused on school readiness with at- risk and dual language learners, with a more specific focus on early science education. He served as a member of the Expert Panel for the Canadian Institutes of Health Research's Networks of Centers of Excellence in Early Childhood Development and Society; an Advisor for the Pan American Health Organization; a technical adviser for early science for each of the three funded statewide KEA Consortia (led by Maryland, North Carolina, and Texas) to create greater continuity between early childhood and the early elementary grades; and an adviser to the Office of Head Start for early science for the new Head Start Early Learning Outcomes Framework (Birth to Five) He is currently a Principal Investigator on federally (National Science Foundation, Institute of Education Science, Administration for Children and Families) and privately (United Way, Buffett Early Childhood Fund, Stranahan Foundation) funded research grants to develop and evaluate early childhood STEM (science technology, engineering and mathematics) programs and develop and evaluate touch screen computer adaptive science assessments, for both English and Spanish speaking young children.
He currently serves as an advisor on multiple national, state and local panels, advisory boards and work groups for issues related to research, policy and practice in early STEM including the Research to Practice Advisory Group for the Head Start National Center on Early Child Development, Teaching and Learning. He is one of the authors of a 2017 policy brief, "Early STEM Matters" (http://ecstem.uchicago.edu/). He was the invited speaker on early science at the 2016 White House summit on STEM in early childhood. He was the 2017 Hansen Endowed Early Childhood Lecturer at Iowa State University on his work in early childhood science and was the keynote speaker at the Buffett Early Childhood Institute Conference on "Children as Scientists: Scientific Inquiry for Every Child." In Florida he has co-chaired the Florida Head Start Research Committee, participated as a national expert for the Florida Office of Early Learning to create Florida's Early Learning Standards, and served for three years as one of three technical advisers for the Florida Office of Early Learning. During the past year he has given invited talks on his early science work to researchers (e.g., University of Maryland, University of Michigan, University of Cambridge in the UK) and keynote presentations to practitioners (e.g., Educare Learning Network National Meeting, Florida One Goal Early Childhood Conference) and policymakers (e.g., Council of Chief School System Officers, Early Childhood Education) as well as the keynote address at the Leping Foundation in Beijing, China.
Education
| | |
| --- | --- |
| 1976 | Ph.D. Developmental Psychology, University of Connecticut |
| 1974 | M.S. Developmental Psychology, University of Connecticut |
| 1969 | B.S. Psychology/Math, Case Western University |
Professional Experience
| | |
| --- | --- |
| 1980 - | Faculty, University of Miami, Psychology |
| 1978 - 1980 | Assistant Professor of Psychology, College of Arts and Sciences, Graduate School, Boston College |
| 1977 - 1980 | Adjunct Assistant Professor, Department of Nutrition, Harvard University School of Public Health |
| 1975 - 1978 | Research Associate, Massachusetts Institute of Technology |
Our projects sit at the interface of research, policy and practice to improve the learning and development of at-risk and dual language learning infants, toddlers and preschoolers. Projects are community-based collaborations with program staff and families. We help adults support young children's natural curiosity to learn about their world using our Early Science Framework© in the service of active engagement in knowledge acquisition, problem solving, and concept development.
Selected Publications
Bustamante, A. S., Greenfield, D. B., & Nayfeld, I. (2018). Early childhood science and engineering: Engaging platforms for fostering domain-general learning skills. Journal of Education Sciences. 8, 144, 1- 13.
Greenfield, D.B., Alexandra, A., Frechette, L. (2017). Unleashing the Power of Science in Early Childhood: A Foundation for High-Quality Interactions and Learning, Zero to Three, 37 (5), 13-21.
White, L.J., Alexander, A., & Greenfield, D.B. (2017). The Relationship between Executive Functioning and Language: Examining Vocabulary, Syntax, and Language Learning in Preschoolers Attending Head Start. Journal of Experimental Child Psychology. 164 16 – 31.
---
Note: these publications are all examples of peer reviewed journal articles published with Professor Greenfield's recent PhD students who now hold positions at Universities (e.g., UC Irvine) and consulting firms (e.g., American Institutes for Research – AIR)
Research Projects
Early Science Initiative
The Early Science Initiative (ESI) is a system of embedded professional learning and family engagement that harnesses the power of science to drive high-quality learning and development for young children. From birth, all children are highly motivated to understand their world through active exploration and investigation. Our Early Science Framework© (adapted from the K-12 Framework for Science Education; NRC, 2012) provides an effective approach for adults to "see and support" children's natural engagement in science. We collaborate with early childhood centers, researchers, and families to develop supports to 1) build knowledge, 2) support transfer of knowledge to practice, and 3) facilitate collaborative reflection through a variety of contexts, including video conferencing, interactive online learning modules, on-site trainings and events, and social media. Our approach is flexible and capitalizes on the strengths of diverse communities and cultures. We are funded by the Buffett Early Childhood Fund and the Stranahan Foundation and are currently partnered with 14 early childhood centers (birth to age 5) across the nation. We are excited to continue to develop our work and expand our network of ESI schools. Together, with science as our guide, we can prepare our children to be life-long learners and the innovators and leaders for tomorrow.
Miami Educare Local Evaluation Partner and Educare National Implementation Study
The Educare Local Evaluation Partner (LEP) project is a collaborative partnership between the University of Miami, Dept. of Psychology School Readiness Lab and the Miami-Dade County United Way Educare Miami and includes participation in a National Implementation Study involving 25 Educare sites across the US (
https://www.educareschools.org/our-schools/
). The Educare Learning Network (ELN) logic model includes a major focus on data utilization, professional development and family engagement. At the program level, the UM team collects, reviews, analyzes, and interprets data collaboratively with program staff for individualizing instruction at the child, small group and classroom level and for informing continuous program improvement. At the local, state and national level, data are used to advocate for best practices in early childhood. The UM team participates in the ELN Network Annual National Conference hosted at partner Educare sites, ELN Data Camp and Advanced Workshop at the University of North Carolina, Chapel Hill, and in ELN joint presentations, policy briefs and peer reviewed publications.
LENS on Science/Enfoque en Ciencia
The Lens on Science/Enfoque en Ciencia projects address the critical need for assessing science competence in low-income English & Spanish speaking preschool children. Both programs use our innovative, flexible technology platform to provide equated English or Spanish adaptive scores using touch-screen devices. In addition to the adaptive mode, ability scores can also be obtained on a selective set of focused items presented either sequentially or in random order. Considerable flexibility is built into the system's functionality for both presentation and reporting.. A companion authoring system allows for expansion of the item pool as well as targeting other areas of early childhood development. The project is funded by the Institute of Education Sciences (IES).
CoachingUP
The Coaching UP project is part of The Early Head Start (EHS) Parent-Teacher Intervention Consortium funded by the Administration for Children and Families (ACF). Together, the four Universities funded in this consortium have been developing, adapting, and testing innovative approaches aimed at improving the caregiving practices of infant/toddler teachers and parents to support children's development. Coaching UP uses an inquiry-based approach to collaborate with teachers and families as they support children's social emotional and cognitive development. We partner with teachers to plan, implement, and reflect on classroom experiences that facilitate exploration and promote high quality teacher-child interactions to support the development of higher order thinking skills for infants and toddlers.
RISE
The Readiness through Integrative Science and Engineering Project is a randomized control trial funded by the National Science Foundation (NSF) with faculty from Tufts University, the University of Miami, and the University of Northern Iowa partnering with the ABCD Head Start program in Boston, MA. RISE focuses on science, technology and engineering (STE) early learning and home-school collaboration forged through authentic exploration of families' funds of knowledge, daily activities, and home routines with their children related to STE. In collaboration with teachers and families, we co-construct ecologically valid, culturally relevant integrative preschool curriculum components and home-school collaboration to support young dual language learners' (DLL) school success. (
http://rise.as.tufts.edu/
).