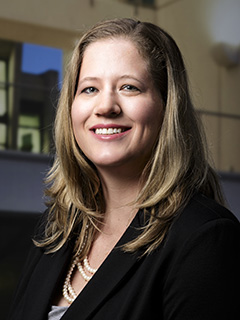 Melissa Lesniak, Ph.D.
Lecturer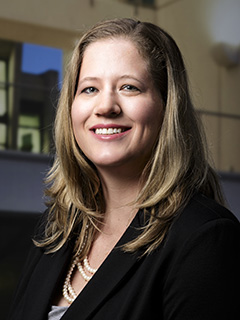 Biography
Dr. Melissa Lesniak is currently the Director of Foundation Relations at the Adrienne Arsht Center for the Performing Arts of Miami-Dade County. Previously, she served as the Director of Outreach at the Frost School of Music where she supervised The Donna E. Shalala MusicReach Program. During her first five months as director, the program received a one million dollar endowment from the Phillip and Patricia Frost family, allowing for the expansion and development of the program.
Dr. Lesniak has presented sessions on string pedagogy at ASTA National Conferences and FMEA Conferences, and has also had articles published in Florida Music Director, American String Teacher, Music Educator's Journal, and the Bulletin of the Council for Research in Music Education.
As a performer, Dr. Lesniak has participated in a number of music festivals, including the Henri Mancini Institute in Los Angeles, California. She is a regular performer and studio violin/viola teacher in South Florida and served as Past President of the Florida American String Teachers Association. Dr. Lesniak has also served on cultural grant panels for the county and state cultural affairs departments, as well as The Children's Trust.
In 2004, Dr. Lesniak joined the Greater Miami Youth Symphony as the Concert Orchestra conductor. In August 2005, she became the first Executive Director for GMYS after writing a successful grant for The Children's Trust to create free beginner instrument classes in different Miami-Dade locations. Under her artistic and administrative leadership, the organization grew from serving 100 students to reaching over 900 students, adding ensembles, summer camps, and a variety of other educational opportunities. During this time, the organization was recognized by county, state, and national cultural institutions for excellence in music education. In addition, the budget increased by 800% primarily due to successful grant writing by Dr. Lesniak.
Dr. Lesniak also provides grant, artistic, and other programmatic support and consulting to several non-profits in the Miami-Dade community. In addition, Dr. Lesniak and MusicReach were awarded the FMEA Exemplary Model Program Award in 2017 and the Miami-Dade Public Schools Exemplary Partner award in 2019.
Dr. Lesniak received her Bachelor of Music in Violin Performance and Business minor from Indiana University in Bloomington where she studied with Mimi Zweig. In 2005, she received her Ph.D. in Music Education from the University of Miami, while being a teaching assistant. She also completed Level 1 ORFF training. She has been a lecturer in the Live Entertainment Management program since 2016.
Honors & Acknowledgements
Honors and Awards
Career Highlights
Concert Orchestra Conductor of the Greater Miami Youth Symphony

Presented sessions on string pedagogy at ASTA National Conferences and FMEA Conferences

First Executive Director of the Greater Miami Youth Symphony

Oversaw the expansion and development of an outreach program that serves underserved youth in Miami-Dade County

Regular performer and studio violin/viola teacher in South Florida

Past President of Florida American String Teachers Association
Honors, Awards & Competitions
Awarded the FMEA Exemplary Model Program Award with MusicReach, 2017
Publications 
Articles published in Florida Music Director, American String Teacher, Music Educator's Journal, and the Bulletin of the Council for Research in Music Education