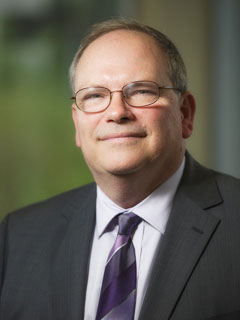 Charles Eckman
Dean, Libraries
Librarian, Professor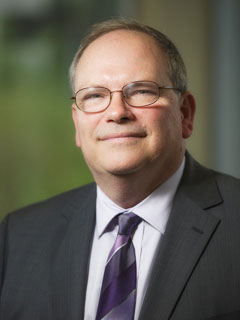 About the Dean of Libraries
Charles Eckman joined the University of Miami as Dean and University Librarian in December 2013. He previously served as University Librarian and Dean of Library Services at Simon Fraser University (2010-2013), Associate University Librarian and Director of Collections at the University of California, Berkeley (2006-2010), and Principal Government Documents Librarian and Head of the Social Sciences Resource Group at Stanford University (1997-2006).
Dr. Eckman currently serves as Vice President of the International Association of University Libraries. He has served on the boards of directors for the Association of Southeastern Research Libraries, Canadian Association of Research Libraries, and Canadian Research Knowledge Network. He served on the Depository Library Council to the Public Printer (2003-2006).
Dr. Eckman's research interests include information policy, open access, digital scholarship, history of scholarly communication and cultural organization administration. He has managed and consulted on a variety of digital library initiatives including several Federal grant-funded projects. He is currently serving as co-principal investigator on a four-year project funded by the Andrew W. Mellon Foundation focused on promoting campus-based academic library and museum collaboration, faculty engagement and the conservation of special collections, archives and works of art on paper. Dr. Eckman holds a master's degree in library and information studies from UC Berkeley, a PhD and master's degrees in politics from Princeton University, and a bachelor's degree in political science from Indiana University.