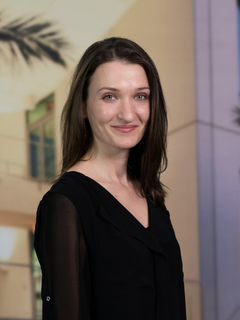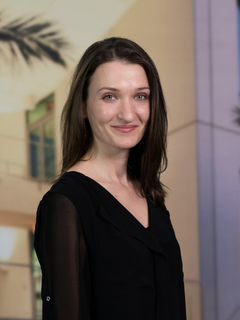 Ana Ivanchenko is currently a Lecturer in the Department of Keyboard Performance with co-appointment in Musicology at the University of Miami Frost School of Music. 
Ivanchenko, a Moldovan-born pianist, has garnered critical acclaim for her performances in prestigious concert halls throughout North America, Hungary, Spain, Romania, Ukraine, Byelorussia, and Moldova. Her orchestral appearances include the National Philharmonic, Chamber, Tele-Radio Orchestras of Moldova, West Chester Symphony Orchestra, Rowan University Symphony Orchestra, and the Frost Symphony Orchestra. As a recitalist, she has given solo concerts at the Kennedy Center Millennium Stage (Washington DC), Taplin Auditorium (Princeton University, NJ), the Great Hall of the Liszt Academy of Music (Budapest, Hungary), the Transcarpathian Philharmonic, (Uzhhorod, Ukraine), the Organ Hall and the National Philharmonic Hall (Chisinau, Moldova), among others. 
Ivanchenko has won top prizes in more than twenty national and international competitions throughout the US and Europe including the "Carl Filtsch" International Piano Competition (Sibiu, Romania), Princeton International Piano Competition (Princeton, NJ), the International Young Artist Competition (Washington DC), the MTNA National Piano Competition (Denver, CO), and the International Chopin Competition (Hartford, CT). As a winner of the Frost School of Music Concerto Competition, she has performed Sergei Rachmaninoff's Third Piano Concerto with the Frost Symphony Orchestra under the baton of esteemed conductor James Judd.
She began her formal musical training at the age of six at the Music Lyceum named after Ciprian Porumbescu in Moldova as a piano scholar of Larisa Jar. In 2006, she was invited to pursue her bachelor's degree in piano performance at Rowan University, NJ, as a full scholarship pupil of Veda Zuponcic. Upon her graduation (summa cum laude), she was awarded the Ethel F. Brannan World Education Award and the Jacobs Music Steinway Award for her outstanding academic and artistic achievements. After earning her master's degree from Rowan University in May 2012, Ivanchenko received a full scholarship and a teaching assistantship at the Frost School of Music, where she pursued her DMA studies in piano performance and pedagogy under the guidance of Santiago Rodriguez and Dr. Naoko Takao.  
In addition to performing, Ivanchenko is pursuing an active and multifaceted teaching career. Since 2014, she has served as adjunct faculty at the Frost School of Music in the departments of Music Theory and Composition (2014-2016), Musicology (2016-2022), and Keyboard Performance (2021-2022). Along with maintaining a diverse private piano studio, she is a faculty member of the Frost Advanced Piano Program.