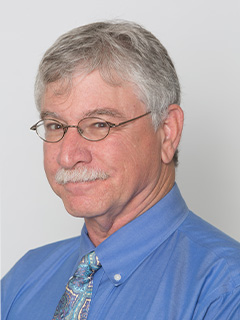 Bernard P. Perlmutter
Professor of Law
Co-Director, Children & Youth Law Clinic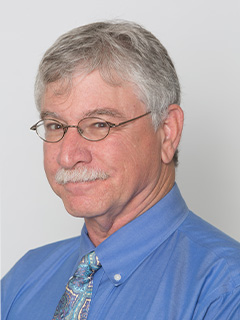 Bernard P. Perlmutter is Professor of Law and Co-Director of the Children and Youth Law Clinic, which he established in 1996. Professor Perlmutter also teaches Family Law, Transnational Family Law, Children and the Law, and New Directions in Lawyering: Interviewing, Counseling, and Attorney-Client Relational Skills.
At the Children & Youth Law Clinic, Professor Perlmutter teaches and supervises second- and third-year law students who handle cases involving abused, abandoned and neglected children and adolescents in dependency, foster care, adoption, public benefits, health care, mental health, disability, education, and immigration matters, in addition to appellate, legislative and administrative advocacy, and law reform litigation.
He has litigated numerous federal and state court impact and class action lawsuits seeking to reform Florida's foster care system. He has submitted and joined amicus curiae briefs in federal and state cases addressing the juvenile death penalty and life without parole sentences; children's constitutional rights to counsel in dependency court proceedings; improved access to health care, educational, and therapeutic services for children in state care; LGBTQ rights to foster and adopt children; and a range of systemic issues affecting children with disabilities, immigrant children, and older foster children.
Professor Perlmutter has published law review articles and book chapters analyzing the due process rights of foster children placed in psychiatric facilities; the uses of therapeutic jurisprudence in child advocacy and clinical legal education; the constitutionality of shackling children in juvenile courts; children's medical privacy rights in juvenile and family court hearings; children organizing to reform foster care systems; the treatment of immigrant children by state dependency courts; and administrative fair hearings in child welfare cases.
The President of the Florida Bar appointed Professor Perlmutter to serve on the Commission on the Legal Needs of Children and the Special Committee on Child & Parent Representation. He has served on the Boards of Directors of Florida's Children First and the Florida Immigrant Advocacy Center, and the National Association of Counsel for Children Children's Law Office Project Advisory Board. He has also served on the Florida Bar Legal Needs of Children Committee, Juvenile Court Rules Committee, and Public Interest Law Section Legal Needs of Children Committee. He is Florida Bar Board Certified in Juvenile Law.
Prior to joining UM School of Law, Professor Perlmutter was a staff attorney at Legal Services of Greater Miami. While on a leave of absence from Legal Services, he served as the Director of the HIV/AIDS and Children's Law Projects in the Civil Law Clinic at Nova Southeastern University Shepard Broad Law Center.
Professor Perlmutter has been recognized by the National Association of Counsel for Children with its Outstanding Legal Advocacy Award (2003); the Clinical Legal Education Association as recipient of its Award for Excellence in a Public Interest Law Case or Project (2003); the Florida Bar Foundation Steven M. Goldstein Award (2001 & 2003). He received the Florida Bar Public Interest Law Section's Hon. Hugh S. Glickstein Child Advocacy Award on two occasions, as a member of the Florida Bar Commission on the Legal Needs of Children, in 2002, and in 2017, "in recognition of his dedication to advancing the rights of children and training the next generation of children's advocates."
In 2005, Professor Perlmutter received the Hon. C. Clyde Atkins Civil Liberties Award from the Greater Miami Chapter of the American Civil Liberties Union, the inaugural Miami-Dade County Children's Trust Champion for Children Award, and the Mental Health Advocate of the Year Award from the Florida Statewide Advocacy Council.
Professor Perlmutter received the 2007 Richard Hausler "Golden Apple" Professor of the Year Award from the Miami Law Society of Bar and Gavel; the 2011 Sookie Williams Award for Exemplary Service to the Miami-Dade Legal Community; Legal Services of Greater Miami's 50th Anniversary Voices Award in 2016; and the Florida's Children First Outstanding Child Advocate Award, in 2018, "for being a powerful influence to help shape future advocates, and for the outstanding representation of children in care; for being a stalwart defender of children's rights and for advocating for systemic reform." In 2019, he was a co-recipient of the Florida Bar Foundation Paul Doyle Children's Advocacy Award for "exceptional Florida Supreme Court Advocacy for Immigrant Children." He is a member of the University of Miami honor society, Iron Arrow.
Professor Perlmutter has a B.A. from Bennington College, did graduate work in English and Comparative Literature at Brandeis University, and received his J.D. from University of Miami School of Law.
Area of Expertise