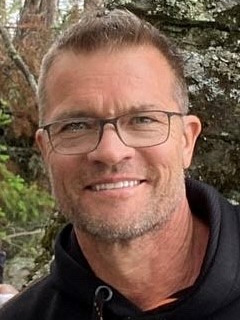 Martin Grosell
Professor
AND CHAIR OF THE DEPARTMENT OF MARINE BIOLOGY AND ECOLOGY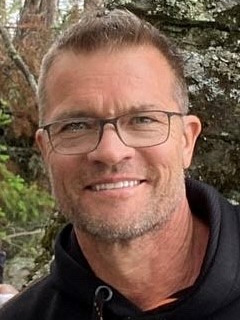 Professor and Chair, Department of Marine Biology and Ecology - Rosenstiel School of Marine, Atmospheric, and Earth Science
Martin Grosell, PhD is the lead PI and director of the GoMRI funded research consortium RECOVER (http://recover.rsmas.miami.edu/). Dr. Grosell is a Maytag professor of ichthyology with specialty in environmental physiology and toxicology at the University of Miami's Rosenstiel School of Marine, Atmospheric, and Earth Sciences in the Department of Marine Biology and Ecology. Dr. Grosell obtained his MSc (1993) and PhD (1997) from the University of Copenhagen, Denmark, at the August Krogh Institute. Dr. Grosell has been a faculty member at the Rosenstiel School since 2002 and heads a group of ~10 PhD students, staff and postdocs. Grosell has published ~ 200 peer-reviewed papers, books and book chapters on the physiology and mechanistic toxicology of aquatic organisms.
Education
| | |
| --- | --- |
| 1993 | M.S. , The August Krogh Institute, University of Copenhagen |
| 1997 | Ph.D. , The August Krogh Institute, University of Copenhagen |


EMPLOYMENT HISTORY
2015 -               Consortium director for the Gulf of Mexico Research Initiative (http://gulfresearchinitiative.org/) funded RECOVER consortium (http://recover.rsmas.miami.edu/) consisting of ~ 40 individuals.
2014                 Department Chair, Marine Biology and Ecology
2014 -               Maytag Endowed Professor and Chair
2013 -               Editor in Chief for Comparative Biochemistry and Physiology, part C
2010 -               Professor at the Rosenstiel School, University of Miami
2010 - 2013      Associate Dean of Graduate Studies at the Rosenstiel School, University of Miami, Florida, US.
2007 - 2010      Associate Professor at the Rosenstiel School, University of Miami, Florida, US.
2002 - 2007      Assistant Professor at the Rosenstiel School, University of Miami, Florida, US.
2001 - 2002      Skou stipendiate at the August Krogh Institute, University of Copenhagen, Denmark.
2000 - 2001      Senior Research Associate at the Department of Biology, McMaster University, Hamilton, Ontario, Canada.
1997 - 2000     Post Doctoral Fellow at the Department of Biology, McMaster University,                     Hamilton, Ontario, Canada.
1998 Mar-Aug. Post Doctoral Fellow (Forskningsadjunkt), Eco-physiology, Department of Biology, Odense University.   
Honors & Acknowledgements
Honors and Fellowships
2015 University of Miami's Provost Award for Scholarly Activity in recognition of outstanding research accomplishments in Marine Biology and Fisheries. 

2014 Awarded Graduate student mentor of the year at RSMAS.
2011 Awarded undergraduate student advisor of the year at University of Miami.
2009 Selected as STAR reviewer for American Journal of Physiology, Integrative and Comparative Physiology.
2005 Canadian Society of Zoology's Young Investigator (Bob Boutilier) Award.
2001 Skou Stipend, Danish Natural Research Council.       
2001 Society of Experimental Biology Presidents Medal.
1999 SETAC/Taylor & Francis Advanced Training Fellowship.
Memberships
Society of Environmental Toxicology and Chemistry (SETAC) North America
Society of Experimental Biology
American Fisheries Society
American Physiological Society
Scientific Research
In the Grosell lab, our goal is to study salt, water, and acid-base balance in fish and to assess the impacts of environmental stressors, both natural and anthropogenic, on these important physiological processes. We work on a range of experimental animals chosen based on the research question and employ a wide range of techniques covering levels of biological organization ranging from molecular through intact animal physiology and population level biology. Some of our work has implications for the global inorganic carbon cycle.

Salt, water and acid-base balance:
Marine fish live in a desiccating environment and must constantly combat fluid loss by drinking seawater. The ingested seawater is desalinized in the esophagus, allowing for fluid absorption by the intestine. In the intestine, water uptake is coupled to sodium and chloride absorption. One specific aspect of this process that is of great interest to our lab is that during water absorption, chloride is taken up into the intestine in exchange for bicarbonate. Consequently, the intestinal fluid of marine fish contains elevated luminal concentrations of HCO3-. This presence of elevated Ca2+ ingested with seawater combined with the elevated luminal HCO3- concentrations and alkaline pH creates favorable conditions for the precipitation of CaCO3 in the intestinal lumen. Importantly, the conversion of ions to CaCO3 reduces the osmotic pressure of intestinal fluids by as much as 100 mOsm, making this process crucial to osmoregulation in seawater. In fact, all marine fish examined to date perform this process, underscoring its central role in permitting fish thrive in salty environments. The ultimate fate of the precipitated CaCO3 is release to the environment whereby marine fish contributes by up to 15% of the global oceanic CaCO3 production and the inorganic carbon cycle (Wilson et al 2009) (Fig 1). Intestinal base secretion in form of HCO3- and CaCO3 release is not involved in dynamic acid-base balance regulation but contributes to the overall acid-base balance and is elevated during exposures to elevated salinity (Genz et al 2011), temperature (Heuer et al 2016) and partial pressure of CO2 (see below) as well as during digestion (Taylor & Grosell 2009). Such elevations in intestinal base secretion alter blood acid-base status and are compensated by the gills (Genz et al 2008).
Ocean acidification:
Anthropogenic release of CO2 is currently resulting in acidification of our oceans at a rate higher than in the past 300 million years. Fish have long been assumed to be resilient to elevated CO2 due to their strong acid-base regulation. Indeed fish protect blood pH effectively by elevating plasma HCO3-, a response seen in toadfish at levels starting between 750 and 1000 µAtm CO2 (Esbaugh et al 2012). However, the elevated plasma HCO3- levels needed to compensate blood pH during CO2 exposure causes downstream effects that may be detrimental to fish (Heuer & Grosell 2014). Elevated plasma HCO3- along with elevated intracellular HCO3- concentrations in the brain results in altered ion gradients across neuronal cell membranes and thereby altered function of the GABAA receptor (Heuer et al 2016b) (Fig 2). The GABAA receptor is the main inhibitory receptor in the vertebrate central nervous system and altered function of this receptor is hypothesized to be responsible for pronounced behavioral disturbances observed in a number of fish and invertebrate species (Heuer & Grosell 2014).

Elevated plasma HCO3- during compensation for CO2 exposure alters intestinal ion transport. Plasma HCO3- is a source for intestinal secretion of HCO3- into the intestinal lumen and enters the cell from the blood via a Na+: HCO3- co-transporter, NBC1 (Taylor et al 2010). Elevated plasma HCO3- during CO2 exposure results in increased cellular uptake of HCO3- and Na+ from the blood via NBC1 and leads to increased intestinal HCO3- secretion (Heuer et al 2012; Heuer & Grosell 2016). The excess Na+ uptake via NBC1 place a greater demand on the intestinal epithelial cells to eliminate excess Na+ via the Na+/K+-ATPase, an energy demanding process. Intestinal energy demand is increased during CO2 exposure, likely due to the increased demand for Na+ extrusion (Fig 3). The observed increase of intestinal energy demand may explain reports of delayed digestion observed in CO2 exposed fish (Heuer & Grosell 2016).

Last, but not least, the elevated plasma HCO3-and resulting increase in intestinal secretion of HCO3- may result in increased formation and release of CaCO3 precipitates (Heuer et al 2016a).

Crude oil toxicity:
The Deep Water Horizon (DWH) oil spill in the Gulf of Mexico was the largest oil spill in US history and released ~ 3.2 million barrels of crude oil into the Norther Gulf of Mexico over an 87 day period. The DWH spill overlapped spatially and temporally with spawning of a number of large pelagic fish species, raising concerns of impacts on adults as well as early life stages of these ecologically and economically important fish species. In 2010/2011 we established mahi-mahi brood stock at the University of Miami's experimental hatchery (UMEH) which has provided access to all life stages of mahi-mahi for oil toxicity studies since (the mahi brood stock video here). Our studies to date have demonstrated impaired swimming performance in juvenile as well as young adult mahi-mahi, an observation which his coupled with reduced maximal oxygen consumption and reduced aerobic scope in the young adult mahi-mahi (Mager et al 2014; Stieglitz et al 2016). Our early work on oil toxicity to pelagics revealed cardiotoxicity in early life stages of yellowfin tuna, Bluefin tuna and mahi-mahi (Incardona et al 2014, Esbaugh et al 2016) and that toxicity is greatly potentiated by natural light (Alloy et al 2016). Through funding obtained from the Gulf of Mexico Research Initiative (GoMRI) a consortium to study the impacts of the 2010 oil spill, RECOVER , was established in 2015. Despite clear cardiotoxicity, mahi embryos and larvae exposed to oil do not show reduced oxygen uptake. Rather, larvae exposed to oil during embryonic development at 26 °C show increased rather than decreased oxygen uptake, an effect that is abolished at 30 °C where larval metabolic demand likely matched maximal oxygen uptake rates (Pasparakis et al 2016). The implications of this increased energy demand are staggering, as the developing embryos and larvae deplete their yolk sac energy stores faster when exposed to oil, possibly impairing hatch and post hatch survival (Fig 4). A large scale RNAseq experiment revealed that a number of physiological and developmental processes in addition to cardiac function and development are impaired by oil exposure in mahi-mahi embryos and larvae (Xu et al, 2016). Among other things the RNAseq data suggests that peripheral sensory system development and function appears to be impacted by oil exposure, suggestions that are currently being investigated.

Trace metal homeostasis and toxicity:
Homeostasis, deficiency, or toxicity of essential trace metals is often a very fine balance and many trace metals, essential and non-essential, are potent toxicants to aquatic organisms. Metal toxicity is influenced greatly by water chemistry which contributes significantly to apparent differences in sensitivity among studies. However, perhaps the greatest contributor to variation is interspecies differences, which can range by three orders of magnitude for a given metal (Grosell 2011). Our focus has been on what accounts for these large differences in sensitivity among species. Although exceptions exists, it appears the >90% of variation in sensitivity to copper and silver among freshwater organisms is related to Na+ turnover rates, which again are strongly correlated to organismal size (Grosell et al, 2002). For marine organisms, size and developmental stage also appears to contribute significantly to variation in sensitivity. However, osmoregulatory strategies (conformers versus regulators) play a key role in determining sensitivity (Grosell et al 2007). The interplay between osmoregulatory strategies and salinity in estuaries offers an interesting challenge for scientist wishing to predict metal sensitivity based purely on water chemistry.