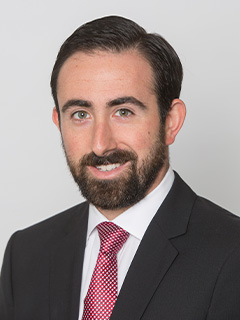 Gregory M Levy
Assoc. Dean, Law Academic Affairs and Student Services
Associate Dean Strategic Initiatives; Director, Entertainment, Arts and Sports Law LL.M.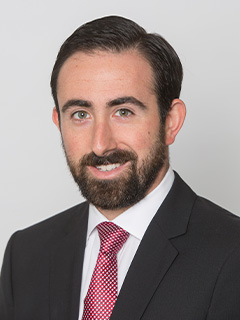 Greg Levy is the Associate Dean, Academic & Student Services and Strategic Initiatives and Director of Miami Law's Entertainment, Arts and Sports Law LL.M. In his capacity, as associate dean he leads a team of academic service professionals that oversee courses, registration, exam administration, graduation, bar certification and other academic policy. Additionally, Mr. Levy works with and oversees the adjunct and short course faculty in close coordination with the Vice Dean.
In his strategic initiatives role, Mr. Levy assists with researching, analyzing, planning, and implementing new programs and systems to enhance Miami Law. Examples of this include work on online education, the development of new transactional skills program, development and implementation of a global summer academy, co-development of a new course catalog (CourseLink) and the development and implementation and multiple strategic international partnerships.
Additionally, Mr. Levy is responsible in helping design and implement unique and timely curricular additions. Two examples include courses developed and implemented during the COVID-19 pandemic; Lawyering in a Pandemic and The Law of Force Majeure: Impact of the Pandemic of Sports and Entertainment. Each of these courses looked at the role lawyers play during and post-pandemic. It brought together multiple faculty from across the law school and our Entertainment, Arts and Sports Law LL.M. program to help prepare students for the world they were living through and about to enter as professionals.
During the pandemic, Levy also co-founded and co-directed the Summer Legal Academy as a free online program for college and high school students in hopes to provide students in both groups the opportunity to broaden their understanding of the law school and the legal profession. The program, put together in under a month, included three weeks of required courses (traditional first year courses), electives, guest speakers, workshops and a moot court exercise. High school students were also paired with law student mentors and all students had law student dean's fellows to help them throughout the program. The inaugural academy had over 5,000 students apply for 140 spots. Of the 74 undergraduate schools represented, 61% were women, 45% identified as Black/African American, 54% identified as Hispanic/Latinx, and 44% were first generation college students.
In his role as Director of the Graduate Program (LL.M) in Entertainment, Arts and Sports Law, Levy oversees and coordinates all aspects of the Program including recruitment, curriculum, guest speakers, the annual conference, public speaking events, student practica and other program initiatives. Levy helped launch the Program and was the inaugural Deputy Director before being asked to take over as Director in 2019. He works with an incredibly accomplished leadership team which includes subject matter Directors of each track (Entertainment, Arts and Sports). Additionally, Levy works with the advisory board which helps guide the Program's growth and development.
In his role as Director, Levy has helped increase the curricular offerings including the development of A Playbook to Leadership and the Law with Peter Carfagna and Coach Marc Trestman, Esq. and Sports, Ethics, Morality and the Law I and II with DeMaurice Smith, Executive Director of the NFL PA (launched during the pandemic) with additional courses under development. He has guided the creation and launch of the new Women in Sports initiative and has developed two international partnerships for the Program in Madrid and Florence. He also co-chairs the annual Global Entertainment and Sports Law + Industry conference and advises the Entertainment and Sports Law student organization.
Greg Levy graduated cum laude from the University of Miami School of Law and came to University of Miami after receiving his B.A. from the University of Michigan. He currently serves as an advisor to Athleta-Ed, an online education technology company and has a deep interest in the online education space.
Education
| | |
| --- | --- |
| | J.D. , University of Miami School of Law |
| | B.A. , University of Michigan |