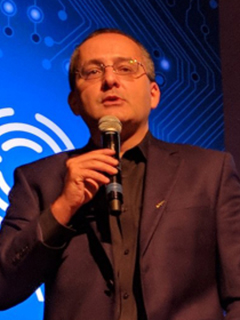 Alberto Cairo
Associate Professor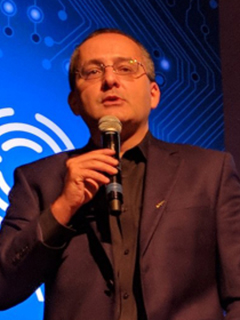 About
Alberto Cairo joined the School of Communication in January 2012. He holds a BA in Journalism (University of Santiago de Compostela, Spain), and a Masters degree and a PhD from Universitat Oberta de Catalunya (Barcelona, Spain). He teaches courses on infographics, data visualization, and data journalism.
Cairo has been described by Microsoft as always "in the vanguard of visual journalism". He is author of the books The Functional Art: an Introduction to Information Graphics and Visualization (Peachpit Press/Pearson Education, 2012), and The Truthful Art: Data, Charts, and Maps for Communication (Peachpit Press/Pearson Education, 2012). He's currently writing his first book for the general public, explaining how graphs, charts and maps can mislead, to be published in 2019. Cairo has also recorded a 12-hour video tutorial about Adobe Illustrator to produce information graphics. All his publications are described in his personal weblog, http://www.thefunctionalart.com/
In 2012, Cairo created the first journalism Massive Open Online Course (MOOC) in the world in collaboration with the Knight Center at the University of Texas.
Between June 2010 and December 2011, Cairo was the director for Infographics and Multimedia at Editora Globo, the magazine division of the biggest media group in Brazil, where he acted as an executive editor for the magazines of the group. He has also been an assistant professor at the School of Journalism, University of North Carolina-Chapel Hill, between 2005 and 2009. At UNC he was also the James H. Schumaker Term Assistant Professor in 2008 and 2009.
Alberto Cairo led the creation of the Interactive Infographics Department at El Mundo (elmundo.es, Spain), in 2000. His department is widely considered a pioneer in online news. Cairo's team won more Malofiej and Society for News Design (SND) infographics international awards than any other news organization worldwide between 2001 and 2005.
In the past decade, Cairo has taught and consulted for educational institutions and companies in nearly thirty countries. He's currently a consultant for organizations such as Google News Initiative, NORC at the University of Chicago, the European Commission, the Congressional Budget Office, etc.