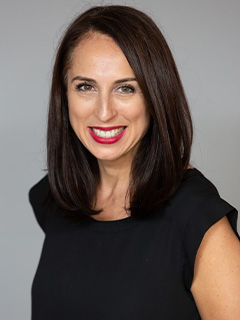 Amy G Perez
Asst Dean of Students
Interim Assistant Dean, Office of Career & Professional Development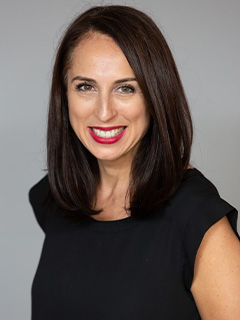 Dean Perez has worked in higher education since 2008, advising law students on a wide range of matters related to their academic, personal, and professional success. Since joining Miami Law in 2010, she has served in several career development and student affairs roles.
Dean Perez began her career at Miami Law in 2010 as an Associate Director and Director of Judicial Clerkships in the Office of Career and Professional Development. As the Interim Dean of the Office of Career and Professional Development, Dean Perez oversees the day-to-day operations of the CDO and collaborates with internal and external stakeholders to develop career and professional development opportunities for Miami Law students and alumni.
As the Assistant Dean of Students, Dean Perez assists in developing strategies and programs to build community and enhance engagement among the student body at all stages of the law school experience. Beginning with new student Orientation, Dean Perez works closely with the Student Affairs team to design initiatives that support Miami Law's nationally recognized wrap-around student services model and cultivate an atmosphere that enhances students' success and wellbeing. Dean Perez also provides guidance to students regarding the bar admission process, including state boards' character and fitness inquiries. In 2019, she received the Society of Bar and Gavel's Guillermo Padron Staff Service Award in recognition of her outstanding service to the law school community.
Dean Perez has held numerous leadership positions within the National Association for Law Placement (NALP), including Liaison to the ABA Commission on Lawyer Assistance Programs, Chair of the Lawyer and Law Student Well-Being Task Force, Chair of the Newer Professional's Section, and Chair of the Judicial Clerkship Section. She has also served on the Developing the Professional Attorney Work Group, Nominating Committee, Annual Conference Planning Committee, and as a faculty member of the Newer Professionals' Forum. In 2010, she earned NALP's Award of Distinction for Professional Development and Training, and in 2019 she earned NALP's Service Excellence Award.
Dean Perez, a Miami native, received her Juris Doctor in 2000 and her Bachelor of Science in 1997, both with honors, from the University of Florida. After graduating from law school, she practiced labor and employment law in Miami.
Education
| | |
| --- | --- |
| | J.D. , University of Florida |
| | B.A. , University of Florida |