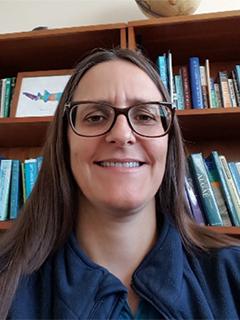 Elizabeth A Babcock
Professor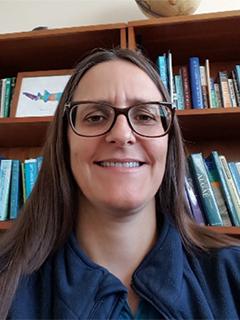 Professor, Department of Marine Biology and Ecology - Rosenstiel School of Marine, Atmospheric, and Earth Science
Position and Research Expertise
Beth Babcock is a Professor of Marine Biology and Ecology at the University of Miami's Rosenstiel School of Marine, Atmospheric, and Earth Science. She is an expert on fish population dynamics, quantitative ecology and fisheries management.
Teaching and Mentoring
Babcock teaches graduate course on introductory statistics, as well as Bayesian statistics for fisheries and ecology. She teaches an undergraduate course on Fisheries and Conservation Biology of the Galapagos as part of the UGalapagos undergraduate semester in the Galapagos. She is the Rosenstiel School program director for the Living Marine Resources Cooperative Science Center (LMRCSC), a program funded by the NOAA Educational Partnership Program (EPP) to train students in NOAA-relevant sciences.
Education
| | |
| --- | --- |
| 1990 | B.A. Biology and Environmental Science, University of California |
| 1998 | Ph.D. Fisheries Biology, University of Washington |

Career Summary
Babcock received her undergraduate degree with a double major in Biology and Environmental Science from the University of California at Berkeley. She did her Ph.D. at the University of Washington School of Fisheries, with a dissertation on fishers' choice of target species assemblage in the Oregon trawl fishery. She worked as a research scientist for the Wildlife Conservation Society's Marine Conservation Program in New York for five years before joining the faculty of the University of Miami in 2003.
Memberships
Service at UM and for the Wider Scientific Community
Babcock is the chair of the Marine Biology and Ecology Graduate Academic Committee and the Rosenstiel School Graduate Academic Committee.
Scientific Research
Babcock works on fisheries stock assessment and quantitative ecological modelling, with focal species including sharks, tunas, billfishes, conchs, lobsters, reef fishes and sea turtles. The use of innovative data sources and analysis methods to inform conservation and management of fisheries for which traditional fisheries data are lacking is a primary focus of her research, including Bayesian statistical analysis. She is interested in the interface between marine reserves and fishery management, for example at Glover's Reef Marine Reserve, in Belize, where she studied the effectiveness of the marine reserve for sharks, finfish, lobsters and conchs. She uses ecosystem models for management strategy evaluation of the implications of scientific uncertainty about fish biology on the effectiveness of management strategies. Current students are involved in modeling the impact of spatial variation on growth on fishery management, the impact of climate change on sea turtle population dynamics, developing ecosystem models for ecosystem based management, and improving estimates of bycatch from observer data.