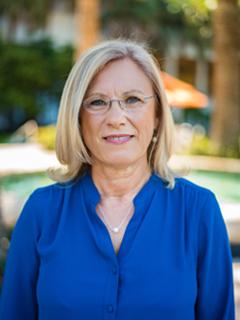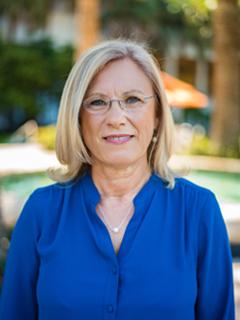 My interests and expertise focus on the process of acculturation and adjustment of immigrants and refugees, and community-based interventions designed to improve their mental health and well-being. I have conducted research and written extensively on acculturation and adaptation of adolescent, adult, and elderly refugees, including those from the former Soviet Union, Central America, Somalia, and Vietnam. Based on studies I have written about school and psychological adjustment of refugee adolescents, the role of parental involvement, differences in acculturation between adolescents and their parents, and effectiveness of community and school-based mental health interventions. As a community psychologist, I explore these topics from an ecological perspective, studying the impact of characteristics of the schools and receiving communities on adaptation. I have obtained funding for this work from the National Institute of Mental Health (NIMH), the Robert Wood Johnson Foundation, and the Substance Abuse and Mental Health Services Administration (SAMHSA) through the National Child Traumatic Stress Network (NCTSN).
I am a Fellow of the Society of Community Research and Action (
SCRA, Division 27 of the American Psychological Association
), and the International Academy for 
Intercultural Research (IAIR)
, which are my primary professional affiliations. I serve on the Editorial Board of the 
American Journal of Community Psychology
, and was the Editor in Chief of the IAIR's 
International Journal of Intercultural Relations
(2015-2019). I have been continually involved with the U.S. refugee resettlement system, serving as a consultant to the Spring Institute for Intercultural Learning, Bridging Refugee Children's and Youth Services (BRYCS), and other organizations and programs serving refugees. One recent professional accomplishment is serving as a member of the APA Immigration Taskforce, and co-authoring the recently released Taskforce Report, 
Crossroads: The Psychology of Immigration in the New Century
.
I have always been interested in understanding the ways that culture shapes human behavior. I received my B.S. in Foreign Service from Georgetown University, where I studied cultural and international issues. As a refugee to the U.S. from the former Soviet Union, I was fascinated with cultural differences between these two dramatically different societies and studied Mandarin Chinese to learn about yet another culture dramatically different from the ones I consider my own. I continued to pursue these interests in graduate school, focusing on understanding the cultural shifts immigrants experience during their transition between countries. I received my Ph.D. in Clinical/Community Psychology from the University of Maryland, College Park, in 1991.
Prior to starting my academic career, I worked as a program officer in the Refugee Mental Health Program at the National Institute of Mental Health and SAMHSA (1991-1997). My role in this position was to provide consultation and technical assistance on mental health issues to the national refugee resettlement program, administered by the Office of Refugee Resettlement (ORR). During the 1990's I was involved in the resettlement of refugees from the former Soviet Union, including Jews and Evangelical Christians; Vietnam, including Amerasians and Former Political Prisoners; Cuba, including Mariel Cubans detained in U.S. psychiatric facilities; and Bosnians, Kosovars, Kurds, Somalis, and many others, as the U.S. refugee program became increasingly diverse. The knowledge I gained through this work has been invaluable in developing a research program on refuge and immigrant adaptation. After completing two post-doctoral fellowships I taught community psychology and conducted research as Assistant and then Associate Professor in the Community and Prevention Research Division, in the Department of Psychology at the University of Illinois at Chicago (2003–2013). I joined the new Community Well-Being program at the University of Miami in 2014.
Research Team
The Refugee Collab conducts research on the well-being of refugees and other migrants, including children, youth, adults, and families.