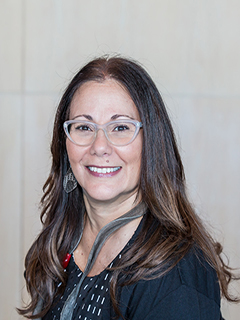 Sonia R. Chao
Research Assoc. Professor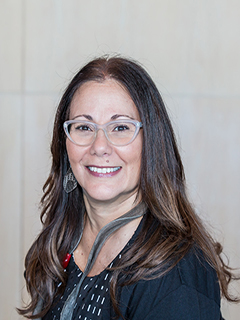 Associate Dean of Research, U-SoA
Co-Director, Master of Professional Science in Urban Sustainability and Resilience
Faculty Research Fellow on Climate, Environment and Resilience, UMIA
Secondary Appointment, College of Engineering
---
Sonia Chao writes and teaches in the area of sustainable architecture and urbanism, resilient design, and historic preservation in the subtropics. Her scholarship explores the intersection between historic preservation, historic places, and resilient design. Across the years, Chao has received numerous grants from public agencies, private foundations, and non-profits, as well as contracts from regional and local governments.  
Chao's current research, funded by the National Science Foundation (NSF), studies the connections between a city's built and social layers. The aim is to produce new meta-models, through a human-centered framework, to inform anticipatory guidelines for resilient urban and community design of coastal cities.
In the aftermath of Hurricane Andrew (1992), Chao became the founding director for the University of Miami School of Architecture's Center for Urban & Community Design and Chao has served as its director since 2006.  Under her leadership, the Center has generated investigations, publications, exhibitions, symposia, and partnerships with communities, to promote sustainable and resilient design practices worldwide. Chao has also re-aligned the Center's core values, encouraging the design of buildings and communities that are environmentally responsible, socially equitable, and economically viable.
Recently, in the wake of severe hurricanes in the Caribbean, Chao, her colleague, engineering professor Landolf Rhode-Barbarigos and a recent alumna, Gaby Feito, continued an effort to assist communities to rebuild in a resilient manner by creating a digitally available 'user-friendly' shipping container housing building design kit.
This year, Chao joined UM's Institute for the Advanced Studies of the Americas, as it's 'Climate & the Environment' Faculty Research Fellow. With Geography colleagues, Chao also helped create the new interdisciplinary Master of Professional Science in Urban Sustainability & Resilience program, which she co-directs, and that will launch in the fall of 2020.
Chao became a Principal Investigator on a team of professors, who in 2018 received a University of Miami U-LINK grant, to analyze and quantify the capacity of coral reefs to protect urban centers from storm surge, utilizing Miami Beach as a test site. In the same year, she also received a grant from Dade Heritage Trust to produce a Resilience + Preservation Toolkit, intended for community-wide dissemination in the City of Miami. 
In 2006, Chao chaired the first UM symposium addressing urban sustainability, and since then she has focused her research and capacity-building efforts in the area, leading to endeavors in South Florida, Haiti, Mexico, Dominican Republic, and Cuba. Her related National Endowment for the Arts (NEA) funded publication (2016) is entitled Under the Sun: Traditions & Innovations in Sustainable Architecture and Urbanism in the Sub-Tropics.
Since 2002, Chao has also focused on Havana's sustainably-minded urban codes, balancing the evolution of urban form with the regulations of historical centers. Her correlated funded endeavors include interdisciplinary investigations, publications, lectures, and international exhibitions, alongside scholars from both sides of the Florida Straits. Most recently, she guest curated the Havana 500 exhibition and chaired an associated symposium at UM.
Before entering the academy, Chao practiced architecture in New York City with Robert A.M. Stern and with Kohn Pederson Fox. In Venice, Italy, she practiced with Alberto Cechetto and with Studio Mar, in collaboration with Architetti Vittorio Gregotti. She received a Master's of Science in Architecture/Building Design Theory from Columbia University and a Bachelor in Architecture from the University of Miami.