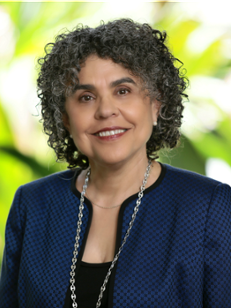 Anita Cava
Professor
Director, Business Ethics Program
Co-Director, University Ethics Programs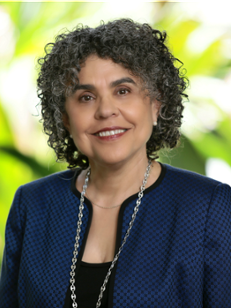 In addition to being a Professor of Business Law, Anita Cava is Co-Director of UM Ethics Programs, a university-wide entity that promotes research, teaching and service across the disciplines in areas of ethical interest and concern, and has been Director of the Business Ethics Program. Her current research focus is on international corruption and compliance.  She has helped to attract close to $5,000,000 in outside funding for these efforts, which is a story best told in person. 
Professor Cava has been the Academic Director of the MBS' Latin American Healthcare Compliance Certification Program (2011-2016) and was a plenary speaker at the Latin American Healthcare Compliance Congress in Sao Paolo Brazil in October 2012; Mexico City, Mexico in July of 2014; and in Panama City, Panama in 2016. In December 2020, Professor Cava partnered with Imelda Alvarez of Comply LATAm to present a 25 hour module on emerging issues in compliance to country level executives with Pfizer Pharmaceuticals, Lat Am. In 2014, she inaugurated a four-day, non-credit Compliance Boot Camp that is now endowed for both graduate and undergraduate students.  She convenes a quarterly meeting of regional high-level compliance officers as well as a similar meeting for pharmaceutical and medical device compliance officers based in the Latin American region.
In January 2017, she hosted the American Society of International Law (ASIL) Anti-Corruption Interest Group conference, Controlling Corruption: Possibilities, Practical Suggestions & Best Practices, which was co-sponsored by the MBS' Business Ethics Program, Wharton's Zicklin Center for Business Ethics Research, University of Richmond School of Law and Bentley University.
Research exploring corruption and compliance as well as the legal and ethical obligations of corporations appears in the Washington University Global Law Journal, Northwestern Journal of International Law and Business (2016), UC Davis Law Review (2015), American Business Law Journal (2014), Richmond Journal of International Business (2014), Indiana International & Comparative Law Review (2013) as well as in the UC Davis Business Law Journal, Journal of Business Ethics and University of Hawaii Law Review.
Passionate about enhancing the academic experience for students, Professor Cava has helped to launch innovative projects at the School of Business Administration, including the undergraduate UM Ethics Bowl and Bio-ethics Bowl, the decade-long MBA Consultants to Non-Profits Project, now cast as SBA for Non-Profits, and an annual Ethics in Film series. She has also sponsored teams of undergraduate and MBA students to participate in the International Business Ethics Case Competition.  In 2006 and again in 2012 and 2013, Professor Cava taught Corporate Social Responsibility at the American University in Paris.
Professor Cava has received eight School of Business Administration Excellence in Teaching Awards from undergraduate, MBA and Executive MBA students over the years, including the 2017 Award from Undergraduate Programs given to one MBS faculty member per year.
In 2009, she was honored by the UM Faculty Senate Outstanding Teaching Award, given to one UM faculty member each year. She also is proud of the 1996 Provost's University-wide Excellence in Teaching Award, which she received early in her career.  
Professor Cava earned her B.A. with Distinction from Swarthmore College and her J.D. from New York University, where she was a Hays Fellow and a member of the National Moot Court team. Before joining the faculty, she practiced law in Washington, D.C. and Miami, primarily in the areas of employment, consumer and commercial litigation.
LIST OF SPECIALTIES: Corporate corruption and compliance; Legal and ethical aspects of health administration