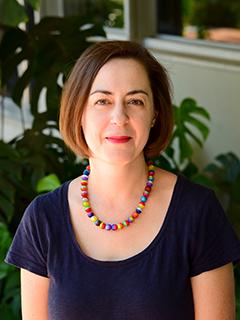 Ashli C White
Assoc. Professor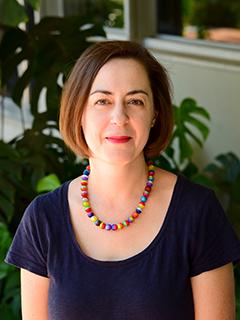 Ashli White specializes in early American history, with particular attention to the connections between North America and the larger Atlantic World.  To date, most of her research has concentrated on the political, social, and cultural history of the age of revolutions.  White's first book, Encountering Revolution: Haiti and the Making of the Early Republic (Johns Hopkins University Press, 2010), explores the far-reaching impact of the Haitian Revolution on the early United States.  This book won the Gilbert Chinard Prize for 2011 from the Society for French Historical Studies and the Institut Français d'Amérique. 
In her current book-length project, Revolutionary Things: Material Culture and Politics in the Late Eighteenth-Century Atlantic World, White examines the circulation of objects associated with the American, French, and Haitian revolutions.  She considers how, as revolutionary things traveled from one site in the Atlantic to another, they brought people into contact with revolution in visceral, multiple, and provocative ways.  In support of this work, White has received fellowships from the National Endowment for the Humanities, the Omohundro Institute, the Library Company of Philadelphia, the Winterthur Museum and Library, and the American Philosophical Society Library, among others.  
White's interdisciplinary research interests inform her teaching and other academic pursuits at UM.  She is the Associate Curator of Antillean Visions: Maps and the Making of the Caribbean (Lowe Art Museum, February-May 2018), an exhibition that charted over 500 years of mapping the region.  White offers courses on colonial North America, the American Revolution, the early U.S. republic, comparative slavery, material culture, and the Atlantic world, and along with Professor Tim Watson (in English), she co-founded UM's Atlantic Studies Research Group.  
Education
| | |
| --- | --- |
| 2003 | Ph.D. Columbia University |
Professional Experience
| | |
| --- | --- |
| - | Co-founder, Atlantic Studies Research Group |
Memberships
Member of Curatorial Team
Member of a curatorial team, at work on an exhibition of Caribbean maps
LIST OF SPECIALTIES: U.S., Age of Revolutions
Publications
Ashli White Encountering Revolution: Haiti and the Making of the Early Republic (Johns Hopkins University Press. 2010). [Link]
This book won the Gilbert Chinard Prize for 2011 from the Society for French Historical Studies and the Institut Français d'Amérique