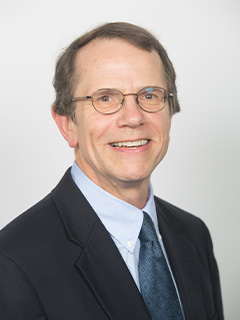 Stephen J. Schnably
Professor of Law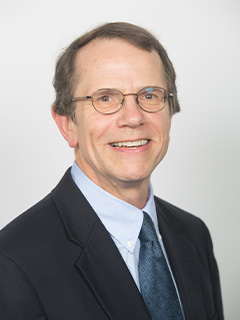 Professor of Law
Stephen J. Schnably is Professor of Law at the University of Miami School of Law. He received an A.B. cum laude from Harvard College in 1976 and a J.D. magna cum laude from Harvard Law School in 1981, where he served as Notes Editor of the Harvard Law Review. Following graduation, Professor Schnably served as law clerk to Judge Leonard I. Garth of the United States Court of Appeals for the Third Circuit, and studied at University College, Oxford, on a Knox Fellowship.
Prior to joining the Miami Law faculty in 1988, he was an attorney with the law firm of Wilmer, Cutler & Pickering (now WilmerHale), engaged primarily in domestic and international litigation practice and in international arbitration.
Professor Schnably regularly teaches Property, Constitutional Law, and a Seminar on the Criminalization of Homelessness, and has taught International Human Rights Law, Comparative Constitutional Law, and International Law as well. His scholarship focuses on homelessness and the law, international human rights law, and transnational constitutional law.
Professor Schnably has been a cooperating attorney with the ACLU for three decades in matters related to the criminalization of homelessness. He was co-counsel for Plaintiffs in Pottinger v. City of Miami from 1994 to 2020. The Pottinger consent decree, approved by the federal district court in 1998, modified in 2014, and terminated in 2019, has been hailed as "the gold standard" in civil rights litigation to protect the constitutional rights of individuals experiencing homelessness. Through his work with the ACLU, Southern Legal Counsel, Legal Services of Greater Miami, and Miami Law's Human Rights Clinic, Professor Schnably has also been involved in challenges to other measures criminalizing homelessness, including anti-food sharing ordinances and panhandling bans. He is a member of the Board of Directors of the Miami Coalition to Advance Racial Equity (MCARE), which seeks to end criminalization of homelessness as a matter of racial justice. He has also testified as an expert witness in state and federal court on international human rights law, served as a consultant to public defenders' offices on international human rights law and juvenile justice, and represented petitioners before the Inter-American Commission on Human Rights.
Professor Schnably served as Acting Dean of the Law School in July-August 2021, and as Associate Dean from 2000-2005.
Area of Expertise
Education
| | |
| --- | --- |
| 1981 | J.D. , Harvard Law School |
| 1976 | A.B. , Harvard College |