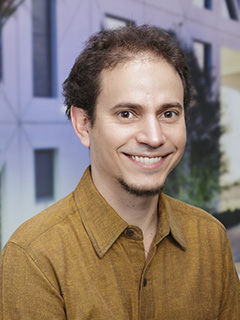 Dafnis Prieto
Associate Professor of Professional Practice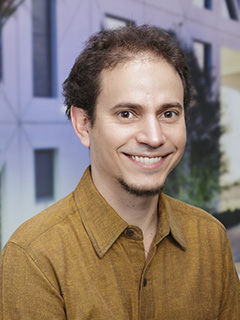 About Me
"I like to bring the consciousness of ideas and work on the different techniques to make those ideas possible. I also like to bring awareness of musical traditions as well as the creative approach to making music. There are a vast number of possibilities when we approach music, therefore, I always give the students the freedom to choose, but with personalized guidance and a body of knowledge that will support each particular intention."
Biography
MacArthur Fellow and 2019 Grammy winner Dafnis Prieto joined the Frost faculty in 2015. Under his direction, the Dafnis Prieto Artist Ensemble, an elite group of Frost jazz musicians, won Top College Combo at the 2016 Next Generation Jazz Festival with an appearance at the Monterey Jazz Festival.

Originally from Santa Clara, Cuba, Prieto is a gifted educator who has conducted master classes, clinics, and workshops throughout the world. His revolutionary drumming techniques and compositions have had a powerful impact on the Latin and jazz music scene internationally. He published the critically acclaimed drumming instructional book, A World of Rhythmic Possibilities: Drumming Lessons and Reflections on Rhythms.

Since his arrival to New York in 1999, Prieto has worked in bands led by Henry Threadgill, Eddie Palmieri, Chico and Arturo O'Farrill, Roy Hargrove, and Don Byron, among others. He has composed music for dance, film, chamber ensembles, and most notably for his own bands, ranging from duets to big band, and including the distinctively different groups featured on seven acclaimed recordings as a leader. His work is heard on the 2002 Grammy-winning album The Gathering by the Caribbean Jazz Project. In addition, Prieto has received commissions, grants, and fellowships from Chamber Music America, Jazz at Lincoln Center, MOMA, East Carolina University, and Meet the Composer.
Prieto served as faculty of jazz studies at NYU from 2005-2014. He is the founder of the independent music company Dafnison Music and endorses Yamaha Drums, Sabian Cymbals, Latin Percussion, Evans Drumheads, and Vic Firth Sticks.
Listen to his January 2021 NPR interview here.