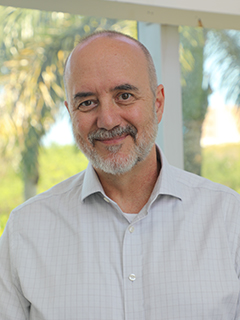 James R Britton
Senior Lecturer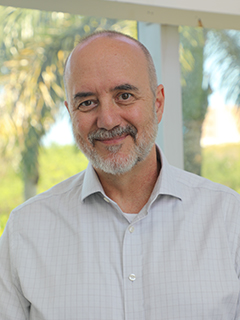 James Britton earned his Ph.D. in English from the University of Miami in 2003. He currently serves as the Assistant Director of the Writing Studies Department (formerly Composition Program).
Over the past decade, his teaching has focused on science writing at both the undergraduate and graduate levels. He regularly teaches WRS 107 (First-Year Writing in STEM), and he has developed and taught online courses for incoming graduate students in the School of Nursing and Health Sciences and the Department of Public Health. He also provides writing support to university faculty, particularly those in the health sciences, and serves as co-facilitator of the Faculty Writing Group.
As part of the Modern Language Association, James has worked to improve the status of contingent faculty members. He has served as a contingent faculty representative on the Delegate Assembly and as both a member and the chair of the Committee on Contingent Labor in the Profession.
James has published and presented on a diverse array of topics, including the rhetoric of antebellum social reform, using science fiction in the writing classroom, contingent faculty conditions, the complexities of identity Stanley Kubrick's
Full Metal Jacket
, and approaches to teaching Edgar Allan Poe's
The Narrative of Arthur Gordon Pym
.