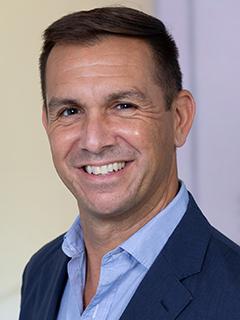 Stephen J. Gleason
Lecturer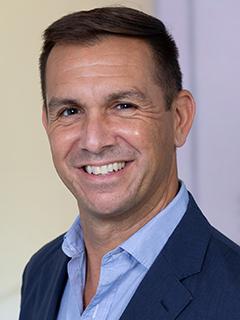 About Me
Quote
"My aspirations as a musician and artist have remained consistent with that of my goals as an educator: to cultivate a musical environment that is deeply rooted in performance, study, and modern experiential learning. I find students achieve success in music and education through a series of fulfilling intellectual exchanges; with their studies, with each other, and with their art."
Biography
Stephen Gleason a New York-born and bred musician. As an accomplished guitarist and vocalist with heavy roots in both jazz and popular music, he has carved out a unique career of performing, composing, producing, and teaching music.
As a college professor for over twenty years, he has served as musical director for many jazz and popular vocal ensembles in New York and Miami. He remains active in his duties as an instructor at the FROST Young Musician's Summer Camp and Preparatory programs. As a faculty member, he serves as music director for the FROST Contemporary Vocal Ensemble and maintains a devoted private student roster.
As an award-winning ensemble director, his original vocal arrangements are heralded as a "modern and vibrant interpretation of classic jazz and the Great American Songbook," garnering attention from the likes of Manhattan Transfer and Phil Mattson from the renowned A cappella quartet Singers Unlimited. As a member of the vocal jazz group Quintet, Stephen would earn a Contemporary A cappella Society award in for their debut album Quintet: Volume 1.
A profound commitment to education has led to lectures, workshops, and masterclasses nationwide, Europe, and Africa; with articles featured in Hot House and Jazz Insider. Working as guitarist and vocalist, he has performed for major network television, corporate, and political affairs including Rachael Ray, The Food Network, and The Presidential Inaugural Ball. 
Honors & Acknowledgements
Professional Experience
Career Highlights
20 years of experience as a college and conservatory professor, specializing in jazz/popular voice, guitar, songwriting, music production
Published columnist and featured guest writer: Jazz Insider, Hot House, Just Jazz Guitar
Featured lecturer and guest artist for workshops in Africa and Europe
Featured performer for 2004, 2008 Presidential Inaugural Ball, Washington D.C.
Vocal arranger for the National Anthem, Madison Square Garden, Nassau Coliseum, New York
Vocalist/guitarist featured on "The Food Network" for the Rachael Ray, Guy Fieri Show
Finalist in the Abbey Road Studios film scoring competition, 2020
Finalist in the New York Harmony Sweepstakes, 2016
"Best Arrangement" award recipient, New York Harmony Sweepstakes, 2016
"Best Vocal Jazz Song" nominee, Contemporary A cappella Society, 2016
Recordings