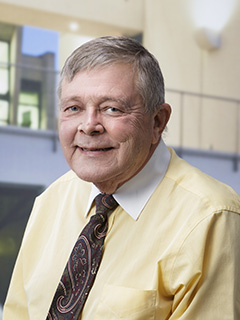 Dale W Underwood
Lecturer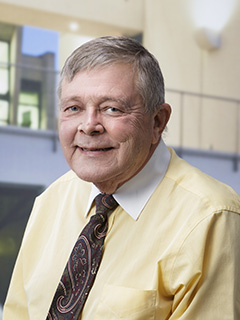 About Me
Quote
"After many years as a performer, it's time to pass on what I've learned about music and the saxophone. If I don't pass it on, the art will die. I love working with students and watching them progress towards a professional career."
Biography
Dale W. Underwood is professor of Saxophone at the FROST SCHOOL OF MUSIC. He is also the director of the FROST Saxophone Ensemble.
Before coming to the FROST SCHOOL OF MUSIC, he was the principal saxophonist and soloist with the United States Navy Band in Washington, D.C. for 30 years.
During that time, he performed for every U.S. president, from Lyndon Johnson to William Clinton. He has performed in every state in the continental United States and Alaska. In addition, he has soloed in 20 foreign countries.
Professor Underwood also taught at George Mason University, The University of Maryland and Catholic University. In 1993 he made his Carnegie Hall debut and soloed there three times. He's also soloed at Disney Hall and the Kennedy Center. He was heralded by the
Washington Post
as " The Heifetz of the Alto Saxophone." In 1978 he organized the Navy Band's first International Saxophone Symposium and ran a total of 20 Symposium's until his retirement in 1997. The Symposium is now in its 40th year. In addition, he has amassed a prolific discography of classical and contemporary works, receiving rave reviews in the process. With over 30 works originally written especially for him, he continues both his playing and teaching careers.
Honors & Acknowledgements
Professional Experience

Career Highlights
Principal saxophonist and soloist with the United States Navy Band in Washington, D.C. for 30 years.

Performed for every U.S. president, from Lyndon Johnson to William Clinton

Performed in every state in the continental United States and Alaska and soloed in 20 foreign countries

Made his Carnegie Hall debut in 1993 and soloed there three times

Soloed at Disney Hall and the Kennedy Center

Organized the Navy Band's first International Saxophone Symposium and ran a total of 20 Symposium's until his retirement in 1997
Awards & Competitions
Heralded by the Washington Post as " The Heifetz of the Alto Saxophone"
Recordings
Claims an extensive catalog of recordings
Compositions
Numerous compositions written specifically for him