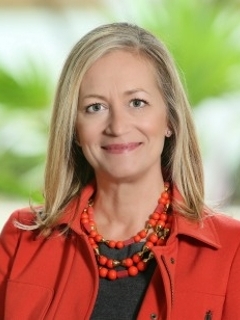 Ann M Olazabal
Professor
Vice Dean, Lifelong Learning and Executive Education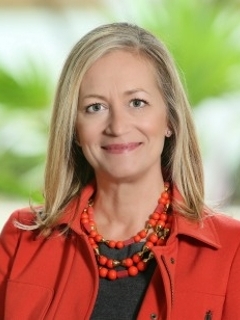 Education
| | |
| --- | --- |
| 1987 | J.D. , Notre Dame Law School |
| 1997 | MBA , University of Miami Herbert Business School |
| 1984 | B.A. , Texas Christian University |
Professional Experience
| | |
| --- | --- |
| 1995 - 1997 | VP and General Counsel, EXKO Services Inc. |
| 1987 - 1995 | Attorney in private practice, Phoenix, Arizona |
Honors & Acknowledgements
ACC Academic Leadership Network delegate, UM inaugural class, 2018-2019
May A. Brunson Award, 2017
Provost's LeadershipU Academy, planning committee and inaugural class, 2014 - 2015
Academy of Legal Studies in Business 2004 Distinguished Junior Faculty Award, 2004
University-wide Teaching Excellence Award, 2003
Publications
With P. Abril Recklessness as a State of Mind in 10b Cases: The Civil-Criminal Dialectic 305 (18 NYU Journal of Legislation and Public Policy. 2015).
With H. Marmorstein and D. Sarel Frequent Flyer Programs: Empirically Assessing Consumers' Reasonable Expectations 175 (51 American Business Law Journal. 2014).
A. Olazabal Behavioral Science and Scienter in Class Action Securities Fraud Litigation 1423 (44 Loyola University Chicago Law Journal . 2013).
With R. Emerson, R. Sacasas, and K. Turner Global Sales Law: Analysis of Precedents Under the Convention on Contracts for the International Sale of Goods 1351 (67 The Business Lawyer. 2012).
A. Olazabal False Forward-Looking Statements and the PSLRA's Safe Harbor (86 Indiana Law Journal 596 (2011), reprinted in Securities Law Review, D.LANGEVOORT, ED. (2012). ).
A. Olazabal Defining Recklessness: A Doctrinal Approach to Deterrence of Open Market Securities Fraud 1415 (2010 Wisconsin Law Review. 2011).
With H. Marmorstein 623 (52 Arizona Law Review. 2010).
With P. Abril 1545 (46 Houston Law Review . 2010).