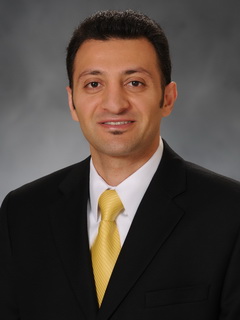 Arsham Alamian
Assoc. Professor
Associate Dean for Health Studies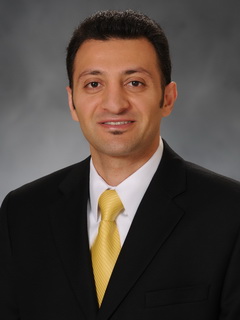 Credentials:
PhD, MSc, FACE, FRSPH
Profile:
Fields of Interest: Chronic Diseases; Metabolic Syndrome; Clustering of Risk Factors

Arsham Alamian is an Associate Professor (tenured) and Associate Dean for Health Studies at the University of Miami School of Nursing and Health Studies (SONHS). He was previously a tenured Associate Professor and Director of the MPH Program at East Tennessee State University's College of Public Health. He earned a BSc in Physiology from McGill University (Montreal, Canada) in 2000, an MSc with specialization in Pharmacoepidemiology from Laval University (Quebec City) in 2004, and a PhD in Public Health program with a specialization in Epidemiology from the University of Montreal (2011). He also completed a Fellowship in Public Health funded by the Canadian Institutes of Health Research (CIHR) at McGill University. Dr. Alamian is an elected fellow of the American College of Epidemiology and of the Royal Society for Public Health.

Dr. Alamian's research focuses on theory-based epidemiologic studies to understand the co-occurrence of major risk factors for chronic disease among vulnerable populations. Much of his work has been supported by external granting agencies (including CIHR and NIH). Other recent work and ongoing awards include an R15 (1R15DK114740) subaward (17-231-3-S1.1) which focused on the role of CTRP3 on liver-adipose tissue (Role: PI), an R03 grant (1R03HD098546) which explores the role of family dynamics on childhood obesity (Role: Consultant), and an American Association of Critical-Care Nurses Impact Research Grant (20210098) which investigates telomere biology and associations with morbidity in critically ill patients (Role: Co-I).

Dr. Alamian has extensive experience teaching both graduate and undergraduate courses in public health, research methods, and statistics (e.g., SEM).