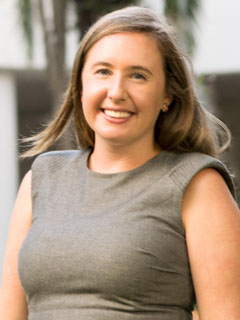 Audrey Harkness
Asst. Professor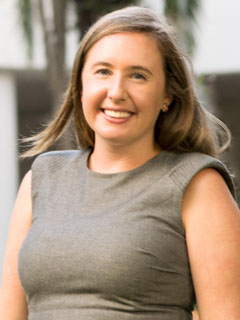 Credentials:
PhD
Profile:
Fields of Interest: Optimizing Mental & Physical Health for Sexual & Gender Minority; Implementation Science

Dr. Audrey Harkness is a psychologist and Assistant Professor in the School of Nursing and Health Studies. Dr. Harkness received her PhD in Counseling, Clinical, and School Psychology from the University of California, Santa Barbara in 2016. She then completed a clinical health psychology postdoctoral fellowship in the Psychology Department at the University of Miami. Most recently, she was a Research Assistant Professor in the Department of Public Health Sciences. Dr. Harkness has training and research experience in LGBTQ mental health, HIV, public health, and implementation science.

As the PI of the REACH (Research Engagement and Community Health) Equity Team, Dr. Harkness' program of research is focused on developing, adapting, and evaluating interventions and implementation strategies to achieve health equity among key populations affected by HIV and mental health disparities. She currently has NIH funding (K23, Ending the HIV Epidemic Supplement) to develop and evaluate culturally grounded implementation strategies that seek to scale up and disseminate evidence-based HIV-prevention (e.g., PrEP) and behavioral health interventions to Latino gay, bisexual, and other men who have sex with men. Dr. Harkness is also co-author of forthcoming companion books on LGBTQ-Affirmative Cognitive-Behavioral Therapy and involved in implementation research to identify strategies for implementing and disseminating this treatment in community and clinical settings accessible to LGBTQ communities. Dr. Harkness works closely with a research team of undergraduate and graduate students as well as research staff, a community advisory board, community partners throughout South Florida, and collaborators within and beyond the University of Miami.