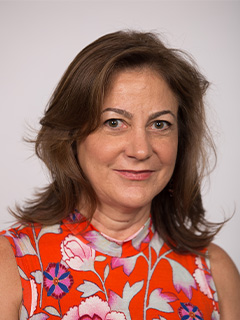 JoNel Newman
Professor of Law
Director, Health Rights Clinic; Social Justice/Public Interest Concentration Affiliated Faculty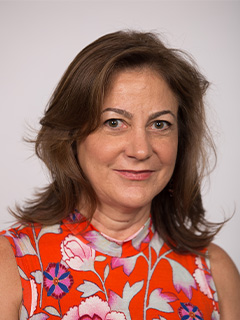 JoNel Newman received her B.A. with honors, summa cum laude from the University of Missouri where she was awarded the William E. Kemp Prize in Literature.  She received her J.D. from Yale Law School, where she was a senior editor of the Yale Law Journal. After clerking for Judge R. Lanier Anderson of the U.S. Court of Appeals for the Eleventh Circuit, she was a partner in the firm of Garrison, Silbert & Arterton in New Haven, Connecticut where she had a civil rights, plaintiff's employment law and labor practice. Professor Newman subsequently worked at the Connecticut Civil Liberties Union Foundation and the Florida Justice Institute, acting as lead counsel in numerous political and civil rights, law reform, immigration and prisoner litigation cases, as well as at Florida Legal Services, where she was responsible for providing litigation support to legal services organizations throughout Florida and for the litigation of Migrant Farmworker Justice Project cases. In 2001, she received the John Minor Wisdom Public Service and Professionalism Award from the ABA Section of Litigation and the Steven M. Goldstein Award for Excellence from the Florida Bar Foundation for her advocacy on behalf of disabled immigrants.
Professor Newman has held numerous leadership and service positions in the Law School and the University. She is the incoming Chair of the University of Miami Faculty Senate, having finished several terms as the First Vice Chair. She has served the Law School on its Dean Search, Curriculum and Appointments Committees. She also has a history of service and leadership with the American Association of Law Schools and its Clinical Section, the American Bar Association and the American Civil Liberties Union of Florida.
Professor Newman teaches professional responsibility, civil procedure and directs the Health Rights Clinic at the University of Miami.  Since 2005 this medical-legal partnership has successfully represented over three thousand impoverished clients who receive care in through the Medical School's Comprehensive AIDS Program, the Pediatric Mobile Clinic and the Public Health Trust's Community Medical Center. The Clinic's response to the Haitian earthquake by providing direct and immediate legal services to Haitian nationals in south Florida seeking TPS status was recognized in 2010 by the Clinical Legal Education Association as the year's outstanding public interest project, and by Alejandro Mayorkas, Director of U.S. Citizenship and Immigration Services as an "extraordinary effort." In 2015 Professor Newman was honored by her peers in the American Association of Law School's Section on Clinical Legal Education with the M. Shanara Gilbert Award for her commitment to social justice, creative pedagogical approaches and to serving marginalized communities in the Miami area and beyond.