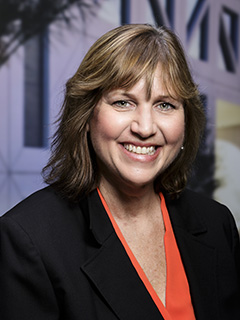 Margaret Ann Donaghue
Assoc. Professor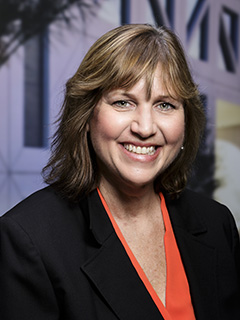 Quote
"My goal as a teacher is for my students to graduate with the ability to teach themselves; that they can listen, evaluate, and formulate a plan for improvement. I want to empower them with the confidence to tackle all musical challenges, so their career is truly in their hands. In order to do this, they must graduate as the best musicians they can be, regardless of major. That is the simple beauty of the Frost School. It is a true community of musicians."
Biography
Margaret Donaghue Flavin is associate professor, director of the woodwind program at the Frost School of Music. 
Dr. Donaghue has performed as chamber musician and soloist in more than a dozen countries across three continents. She has performed in major venues around the world, including Carnegie Hall, Symphony Space, American Cathedral in Paris, St Martin-in-the-Fields, and The American Academy in Rome.
Chamber music recital venues include Paris, London, Rome, Boston, New York City, Honolulu, and Grand Cayman, as well others across the US, Europe and Japan. Dr. Donaghue has appeared as soloist with the Shanghai Broadcast Symphony and the Shen Zhen Symphony, Shen Zhen, China, as well as the Russe State Philharmonic, Russe, Bulgaria.
She has performed at international conferences in Oslo, Norway; Manchester, England; Assisi, Italy; Chicago, Los Angeles, St Louis, and New Orleans, among others. During a chamber music tour of Europe she performed the sextet L'Heure du Berger, with composer Jean Françaix at the piano.
Dr. Donaghue performs as clarinetist with PULSE Trio, an exciting and versatile chamber group, along with Scott Flavin, violin and Naoko Takao, piano. She also plays recorders for the early music ensemble, Impulso Barroco, the Baroque counterpart of PULSE, committed to unique and engaging period performances. She is a founding member of MiamiClarinet and Miami Chamber Ensemble, and has performed across the United States and abroad with both ensembles. MiamiClarinet is quartet comprised of Dr. Donaghue and three of her former Frost students, all of whom are now university professors. They are passionate about new music, specifically chamber music repertoire for the clarinet. To date they have premiered over a dozen works written for them over the past six years.
Dr. Donaghue is the Executive Director of the Blue Ridge Chamber Music Festival, which she co-founded in 2014 with her husband, violinist/conductor Scott Flavin. She is a sought-after clinician and adjudicator. She is currently coordinator for the International Clarinet Association High School competition for Orlando, 2017 and Ostend, Belgium, 2018. She has adjudicated for The ICA's Young Artist, High School, and Research competitions numerous times. Dr. Donaghue also served a three-year term as a member of the Fulbright National Screening Committee, and is State Chair of the National Association of College Wind and Percussion Instructors.
She received the Doctor or Musical Arts degree from the University of Illinois, the Master of Music degree from the University of Michigan, and holds a Bachelor of Music degree from the University of New Hampshire. Prior to coming to Miami, Dr. Donaghue served on the faculties of Central Michigan University and the University of Connecticut. She is a Buffet Crampon Performing Artist, and D'Addario Woodwinds Artist. She can be heard frequently on Public Radio, and has recorded for the Centaur, Albany, Altarus and Living Composers labels.
Honors & Acknowledgements
Professional Experience

Career Highlights
PULSE Trio
Performances in New York City, Rome, Paris, Washington, DC, 
MiamiClarinet
Performances at International Clarinet Association and CMS National Conferences,          including Los Angeles, Baton Rouge, St Louis, Santa Fe, Orlando, and Assisi, Italy.
Blue Ridge Chamber Music Festival, Blue Ridge, GA
Executive Director/Founder
Recordings
Bach Repurposed: Solo Bach for Clarinet, Centaur Records
Ciaccona: Bach Repurposed II, Centaur Records
Several singles released by PULSE Trio
*Of all the creative activities I have been involved in throughout my career, those mentioned above are special to me because they were all conceived, designed, and implemented by me. It has been an extremely fulfilling journey, combining performance, artistry and entrepreneurial skills.
Honors, Awards, and Competitions
Winner of the Krannert Debut Artist competition
Winner of the Music of the Americas competition
Named to Fulbright National Screening Committee