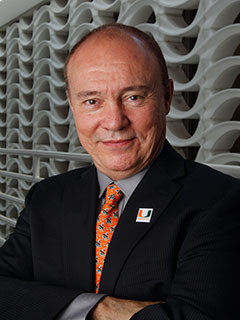 Jean Pierre Bardet
Vice Provost for Strategic Projects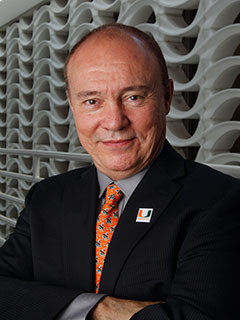 Jean-Pierre Bardet joined the Office of the Provost in June 2019. As the Vice Provost for Strategic Projects he led key industry collaborations with the University of Miami; these partnerships encourage the advancing of innovation and interdisciplinary projects across departments.
He previously served as dean of the College of Engineering at UM. During his tenure, the college saw its highest research expenditures during the 2018-19 academic year, which doubled since 2015. He has established new partnerships with leaders in a multitude of engineering disciplines. Notable partnerships include the collaboration with Magic Leap, as well as initiatives such as the Johnson & Johnson 3D Printing Center of Excellence Collaborative Laboratory, and research with Florida Power and Light.
Prior to UM, Bardet served as dean of the College of Engineering at the University of Texas at Arlington, where he later founded and directed the Urban Water Institute. Before joining UTA, he was professor and chair of the Sonny Astani Department of Civil and Environmental Engineering at the Viterbi School of Engineering of the University of Southern California, where he founded and directed the USC Center on Megacities.
Originally educated in France, Bardet received his M.S. and Ph.D. degrees from the California Institute of Technology. Widely published in scientific journals, he is the author of the textbook Experimental Soil Mechanics, and the recipient of awards from numerous scientific organizations, including the Texas Academy of Medicine, Engineering Science and Technology and the National Science Foundation.