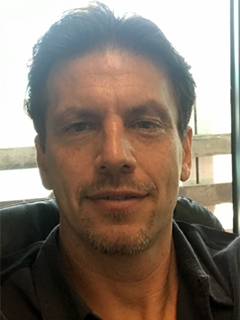 Brian J Soden
Professor
Associate Dean, Master of Professional Science
Associate Dean, Graduate Studies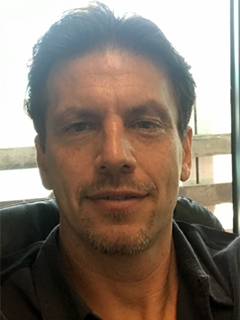 Associate Dean for the Master of Professional Science and Graduate Studies
Position and Research Expertise
Brian Soden is a Professor of Atmospheric Sciences at the University of Miami's Rosenstiel School of Marine, Atmospheric, and Earth Science. He specializes in the use of satellite observations to test and improve computer simulations of Earth's climate. His areas of interest include understanding climate feedback processes, the atmospheric hydrological cycle, and the response of extreme weather events to global warming.
Teaching and Mentoring
Dr. Soden teaches courses on Weather, Climate and Climate Change. He advises professional masters students, doctoral students, post-doctoral scientists and research scientists.


Education
| | |
| --- | --- |
| | B.S. , University of Miami |
| | M.S. , University of Chicago |
| | Ph.D. , University of Chicago |
Career Summary
Dr. Soden received his B.S. degree from the University of Miami, and M.S. and Ph.D. degrees from the University of Chicago. Before returning to the University of Miami, Dr. Soden was a Visiting Scientist and Lecturer at Princeton University, and a Physical Scientist with NOAA's Geophysical Fluid Dynamics Laboratory in Princeton, NJ. He has authored over 100 peer-reviewed papers on weather and climate change. 
Honors & Acknowledgements
Awards and Leadership Positions
Awards and Leadership Positions: Dr. Soden is a Fellow of the American Meteorological Society and Lead Author for the 2007 and 2013 Intergovernmental Panel on Climate Change. 
Other honors include the American Meteorological Society's Henry G. Houghton Award, the National Space Club's David S. Johnson Award, and the National Aeronautics and Space Agency's H.E. Reid Award and Lawrence Award. He has served as Associate Editor for Journal of Geophysical Research and Journal of Climate, Editor for Journal of Climate, and currently serves as Chief Editor for Current Climate Change Reports.
Tropical Climate Change, Climate Modeling, Remote Sensing
Dr. Soden uses satellite observations and computer model simulations to understand how the atmosphere responds to natural and anthropogenic changes in climate. Specific areas of interest include the response of water vapor, clouds, precipitation and extreme weather events (e.g., tropical cyclones, floods, droughts) to  increasing greenhouse gases.