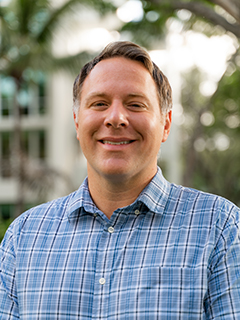 Ben Lauren
Assoc. Professor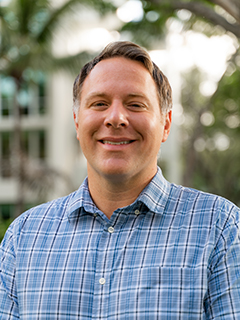 Ben Lauren is an Associate Professor in the Department of Writing Studies. His scholarly training is in professional writing and user experience and focuses on rhetorical theory; community, institutional, and organizational change; and experiential learning.
Ben's first book, Communicating Project Management draws from empirical case studies to describe participatory approaches for managing the social complexities of collaborative knowledge-work. His second monograph Hold Me Down is under advance contract with the University of Michigan Press. Hold Me Down is a scholarly inquiry into songwriting and grief, describing the ways in which rhetoric can be used to compose songs and process adverse experiences. His third book project is a collaborative effort with several scholars in rhetoric and writing entitled "Can I ask you a question?" Dialogues about Sonic Rhetorics, Professional Writing, Creative-Critical Scholarship, and Process. The book is currently being revised for inclusion in enculturation's Intermezzo series. In addition to the above, Ben's scholarship has appeared in journals such as Kairos, Computers and Composition, Transactions on Professional Communication, and Technical Communication.
Before joining the University of Miami, Ben was an Associate Professor, Associate Chair, and Director of Graduate Programs in the Department of Writing, Rhetoric, and American Cultures (WRAC) at Michigan State University. He also helped develop an interdisciplinary undergraduate program in user experience based in the humanities. As part of the leadership work at MSU, Ben advocated for trauma-informed and anti-racist departmental policies and procedures. Additionally, he was known for leading the interdisciplinary research group SEEN (Supporting Equity in Essential Needs) made up of colleagues across rank and affiliation at MSU. With support from the MSU Provost's office, SEEN focused on transforming how MSU understood the role of essential needs in learning experiences. Ben was also a frequent collaborator on interdisciplinary experiential learning classes via the university's innovation hub. For these efforts, among other mentorship work he did at the university with both undergraduate and graduate students, the College of Arts and Letters at MSU awarded Ben the faculty award for Innovation and Leadership in 2021.
At the University of Miami, Ben has begun a research team focused on professional writing, user experience, experiential learning, and civic engagement. For more information on the research team or to get involved/query a project, please email blauren@miami.edu.