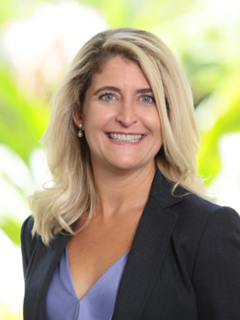 Cecily D Cooper
Assoc. Professor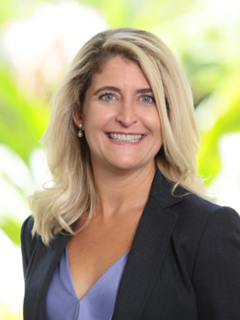 Cecily Cooper joined the Miami Herbert Business School in 2003 and teaches courses related to Organizational Behavior and Leadership. Her research interests include humor, trust, trust repair, and political ideology.
Dr. Cooper's research has been published in many leading Management journals including Academy of Management Review, Academy of Management Journal, Journal of Applied Psychology, and Organizational Behavior & Human Decision Processes. This research has received four conference awards.
Currently, Dr. Cooper is a Guest Editor for an Academy of Management Review special topic forum on trust. She has previously served as an Associate Editor at Human Relations as well as Journal of Trust Research and is currently on their editorial boards. In addition, she has contributed longstanding service to the editorial boards of the Academy of Management Journal (since 2011), Academy of Management Review (since 2009), and Organizational Behavior and Human Decision Processes (since 2010). She has co-authored a textbook, Mastering Organizational Behavior (14th edition), that was published in May 2017.
In 2021 Dr. Cooper was elected to serve on the Executive Committee of the Organizational Behavior Division of the Academy of Management in the three-year role of rep-at-large. In this role, she will be responsible for organizing the OB junior faculty consortium for AOM. In 2014, 2016, and 2019 she served as a program chair for the International Conference on Trust in Organizations (FINT) which is held bi-annually and she is organizing the junior scholar colloquium for the March 2022 FINT conference. Dr. Cooper is a member of the FINT Executive Board and hosts the virtual FINT seminar series from the University of Miami.
She received her B.S. with high honors from the Warrington College of Business at the University of Florida and her Ph.D. from the Marshall School of Business at the University of Southern California. Prior to joining University of Miami, Dr. Cooper served as a visiting assistant professor at Southern Methodist University.
Education
| | |
| --- | --- |
| 2002 | Ph.D. Business Administration, Organizational Behavior, University of Southern California, Marshall School of Business |
| 1996 | B.A. Business Economics (with honors), University of Florida |
LIST OF SPECIALTIES: Organizational behavior | Leadership | Trust
Professional Experience
| | |
| --- | --- |
| 2010 - | Associate Professor, Management, Miami Herbert Business School |
| 2003 - 2010 | Assistant Professor, Management, University of Miami School of Business Administration |
| 2002 - 2003 | Visiting Assistant Professor, Management and Organizations, The Southern Methodist University Edwin L. Cox School of Business |
Honors & Acknowledgements
Most Influential Article Award, Conflict Management Division, Academy of Management, 2011
Outstanding Article Award for Best Published Paper, International Association of Conflict Management, 2006
Best Paper Award (Empirical), Conflict Management Division, Academy of Management, 2005
Outstanding Reviewer Award, Western Academy of Management Annual Conference, 2003
Outstanding Doctoral Student Paper Award, Southern Management Association Annual Conference, 2001
LIST OF SPECIALTIES: Trust; trust repair; fairness; humor; and leadership