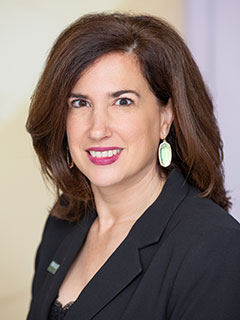 Dania Gorriz
Executive Director, Development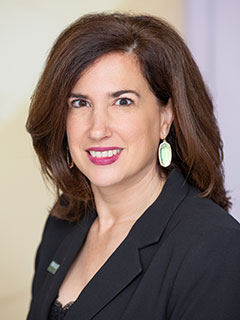 Dania E. Gorriz joined the Frost School of Music at the University of Miami in June of 2019 as Executive Director for Major Gifts. She is responsible for the implementation of all fundraising strategies, focusing on major and planned gifts, for FROST.
Dania has more than 17 years of experience in fundraising and 15 years of management experience.  Prior to joining the University of Miami, she served as vice president of endowments and major gifts at United Way of Miami-Dade. In her collective years in fundraising, she grew and developed planned giving and delivered $187 million from major gifts.
Dania earned her MBA from the University of Miami and her BA from The College of William & Mary. Prior to joining the University, Dania served on two boards, Philanthropy Miami and United Way Worldwide's Major and Planned Giving Council. She lives in Miami with her husband, Ignacio, and son, Javier.