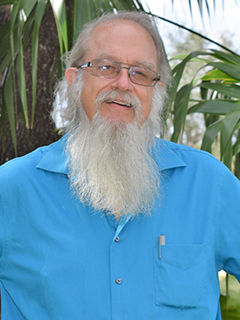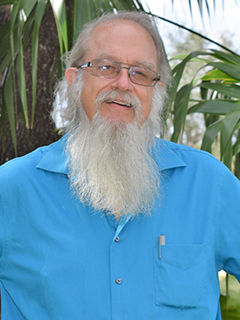 Professor, Department of Ocean Sciences - Rosenstiel School of Marine, Atmospheric, and Earth Science
Donald B. Olson is a Professor in the Department of Ocean Sciences at the University of Miami's Rosenstiel School of Marine, Atmospheric, and Earth Science. He is the Associate Director of the Marine Science Undergraduate Program, and a senior member of the Ecosystem Science and Policy steering committee. Olson is an expert on mesoscale oceanography and fronts and marine ecosystem ecology. 
Olson advises about 60 undergraduate students and teaches several classes in the undergraduate Marine Science program, including Introduction to Physical Oceanography, Comparative Ecology, and Ecosystem Science and Policy. Olson typically has two or three reading classes each semester, including topics such as fisheries, cephalopods, mathematical physiology, and other topics his students are interested in pursuing. He has been the chairman or co-chairman of many senior undergraduate theses. On the graduate level, Olson has acted as Chair or Co-chair for 14 PhD students, including two PhD students in fisheries science and two in marine chemistry.
Career Summary
Olson graduated with a bachelor's degree in physics from the University of Wyoming in 1974. He then moved to Texas A&M where he earned his M.S. and Ph.D. degrees in oceanography. In 1979, Olson joined the University of Miami as an Assistant Professor in Meteorology and Physical Oceanography. His doctoral and early work at Miami was on Gulf Stream cold- and warm-core rings. The U.S. Navy funding for these projects led to a long collaboration with biological oceanographers at the Woods Hole Oceanographic Institution (WHOI). In the early 1980s, he joined the Remote Sensing Group at UM where he helped produce tools to use remote sensing data to quantify ocean eddies and fronts. As part of the Warm Core Ring Program, he published his first lead author papers on marine ecology including work on the behavior of organisms. Over the years, Olson's research has brought him to many areas of the world's oceans, including the Agulhas and Brazil Current systems. Olson has mentored many oceanography students who have gone on to represent UM in the oceanographic research community across the U.S. and the world.

Awards and Leadership Positions
Olson served on the U.S. steering committees for the World Ocean Circulation Experiment (WOCE) and the U.S. Global Ocean Ecosystem (GLOBEC) program. His science steering work includes reenactment of the Magnuson-Stevens Fisheries Act, and organizing studies of the Indian Ocean in cooperation with Pakistan and India. In the 1990s Olson was the U.S. chair of the Surface Velocity Program of TOGA and WOCE - a program that led to an ongoing surface current and property array in the world's oceans. Olson served as an Associate Editor for the Journal of Marine Research and as Oceans Editor for Geophysical Research Letters. In 2011, the College of Arts and Sciences at the University of Wyoming honored him as an Alumnus.
Scientific Research
Olson is an expert in mesoscale oceanography and fronts as well as marine ecosystem ecology. He has spent about a year at sea on various programs, including biophysical studies of the Gulf Stream front and long-line measurements of tracers across the South Atlantic and Indian Oceans. He has deployed and analyzed surface drifters, and he has used Lagrangian (particle following) dynamics to understand ocean circulation and marine ecology. His numerical work, in collaboration with students, has included simulations of western boundary currents and their eddy fields, and ecosystem models of plankton and migratory fish.

Service at UM and for the Wider Scientific Community
Olson is currently involved in curriculum and academic program development for UM's undergraduate marine science program. In the past he served as the Rosenstiel School academic chairman and oversaw a major change in graduate funding and support. He was honored with an award from the UM Graduate School for his work on drafting their bylaws. Olson is actively involved in the protection of the UM Arboretum, and he is the advisor for the UM Amateur Ornithology Club. For 20 years, Olson worked on increasing the capacity of students in South American oceanographic programs. Olson was on the faculty at the University of Buenos Aires and the University of Sao Paulo, and he pioneered a graduate course for students across Latin America on physical oceanography for fisheries and climate studies. He also led a summer WHOI GFD program on biophysical interactions with G. Flierl of MIT as part of a Navy funded program to improve biophysical models of the ocean.