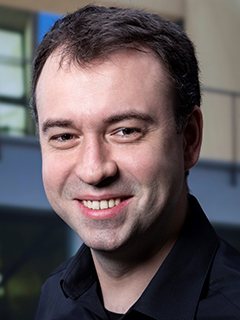 Oleksii Ivanchenko
Lecturer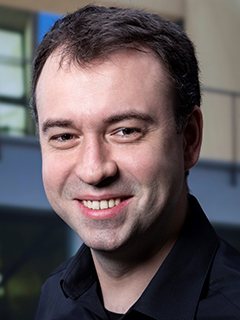 About Me
Quote

 
"It is my belief that every young musician has a unique artistic quality that should be shared as a contribution to the musical world. It is our mission, as teachers, to help students discover just such a voice through the process of self-realization of their full potential."
Biography
Oleksii Ivanchenko is a lecturer and accompanying coordinator in the Keyboard Performance Department at the Frost School of Music. A Ukrainian-born pianist, Mr. Ivanchenko has won top prizes in nearly thirty national and international competitions and performed as soloist and with orchestras in Europe, Asia, South Africa, and North America. In addition to his appearances as a solo artist, Mr. Ivanchenko has established a reputable career as a collaborative pianist. He has played with such eminent musicians as Mikhail Kopelman, Viktor Uzur, Marcos Machado, Rie Suzuki, Jarosław Nadrzycki, Dale Underwood, Ross Harbaugh, Aaron Tindall, Jodi Levitz, Basil Vendryes, Sheila Browne, and George Taylor.
In 2006, Mr. Ivanchenko moved to the United States to continue his studies at Rowan University as a full scholarship student of Veda Zuponcic, where he earned both BM and MM degrees in Piano Performance. In 2012, he was awarded a teaching assistantship and a full scholarship at the FROST SCHOOL OF MUSIC where he pursued his doctoral studies in Piano Performance and Pedagogy under the guidance of Professors Santiago Rodriguez and Naoko Takao. Upon his graduation in May 2015, Mr. Ivanchenko was given the Outstanding Doctoral Student Award from the University of Miami. Currently,
Mr. Ivanchenko began his piano studies at the age of five with his mother, Oleksandra Ivanchenko. Exhibiting exceptional talent, he was soon accepted into the Lysenko Special Music School in Kiev, as a pupil of Natalya Tolpygo. In 2003, Mr. Ivanchenko was awarded the Presidential Scholarship of Ukraine to pursue his studies at the P. I. Tchaikovsky National Music Academy in Kiev, where he received his first Bachelor and Master of Music degrees.
Honors & Acknowledgements
Professional Experience

Career Highlights
Performed as soloist and with orchestras in Europe, Asia, South Africa, and North America

Performances with numerous eminent musicians, including Mikhail Kopelman, Viktor Uzur, Marcos Machado, Rie Suzuki, Jarosław Nadrzycki, Dale Underwood, Ross Harbaugh, Aaron Tindall, Jodi Levitz, Basil Vendryes, Sheila Browne, and George Taylor

D

octoral studies in Piano Performance and Pedagogy under the guidance of Professors Santiago Rodriguez and Naoko Takao
Honors, Awards & Competitions
Winner of the Frost School of Music Concerto Competition, Miami, Florida, Fall, 2013
Semifinalist, 63rd Wideman International Piano Competition, Shreveport, Louisiana, 2013
Semifinalist,12th UNISA International Piano Competition, Pretoria, South Africa, 2012
Semifinalist in the 2nd Bosendorfer International Piano Competition, Tempe, Arizona, USA, 2011
Second Prize in the MTNA Steinway & Sons Eastern Division Competition, Rowan University USA, 2011
First Prize, MTNA Steinway & Sons State Competition, USA, 2010
First Prize, MTNA Steinway & Sons Eastern Division Competition, West Chester University, 2009
First Prize, The Young Artists International Piano Competition, Washington DC, 2009
First Prize, Liszt-Garrison Festival and International Piano Competition, Baltimore, 2009
Second Prize, MTNA Steinway & Sons National Competition, Atlanta, USA, 2009
Third Prize, MTNA Steinway & Sons Eastern Division Competition, Chamber Music category Ithaca College, 2010
Third Prize in the NJMTA State Competition, Princeton, USA, 2009
First Prize, MTNA Steinway & Sons State Competition, 2008
First Prize, NJMTA State Competition, Princeton, New Jersey, 2007
Winner, the Rowan University Concerto Competition, Glassboro, New Jersey, 2007
Second Prize in the Music Teachers National Association (MTNA) Steinway & Sons State Competition, USA, 2006
First Prize, New Jersey Music Teachers Association (NJMTA) State Competition, Princeton, New Jersey, 2006
First Prize, International Music Forum Piano Competition, Jyvaskyla, Finland, 2004
Grand Prize, 14th Pierre Lantier International Competition, Paris, France, 2003
Second prize, Chamber Music International Competition in Memory of Gnessin, Novomoskovsk, Russia, 2001
Grand Prize, Young Pianists International Competition, Jyvaskyla, Finland, 2000
First Prize, International Piano Competition "Le Muse", Agropoli, Italy, 1997
First Prize, 2nd Glubczyce Young Pianists International Festival, Glubczyce, Poland,1997
Third Prize, Karamanov International Competition, Simferopol, Ukraine – 2003
Third prize, 5th International Maria Yudina Competition, Chamber  Music Division, Saint Petersburg, Russia, 2003
Third prize, Novomoskovsk Chamber Music International Competition, piano duet division, Russia, 2000
Fourth Prize, 3rd International Competition for Young Pianists in Memory of Vladimir Horowitz Kiev, Ukraine, 1999
Special Prize for the best performance of a Mozart piece in the 4th International Vladimir Krainev Young Pianists Competition, Kharkov, Ukraine, 1998